Insured Dental and Vision Plans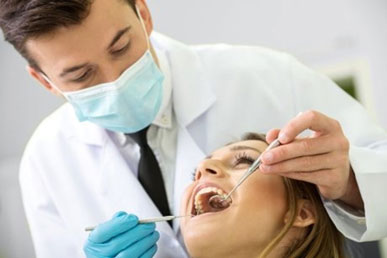 Most of the plans on this site are insured dental and vision plans, but a few discount plans are offered as well.
Choice of many carriers, varying by zip code.
Vision plans can be purchased as stand-alone plans or as add-ons to dental plans. If you want both vision and dental, you should purchase the dental plan and add on the vision plan. This will avoid double enrollment fees, and the vision plan will also cost less than if you buy the plan on a stand-alone basis.
Plans such as the Renaissance Max Choice plan and Delta Dental's Dental for Everyone Immediate Choice plan have no waiting periods (except the Delta Dental plan has a waiting period for orthodontia). Most dental plans have waiting periods for major services (usually 6 months) and for restorative services (usually 12 months).
There's a one-time $35 enrollment fee for these plans.
All prices shown are for monthly premiums.
Most of the carriers offered on this site specialize in dental or vision plans.
We also offer stand-alone dental plans offered by general health insurance carriers, or specialty carriers like Allstate Health Solutions, Ameritas, NCD (using Metropolitan Life or Nationwide Networks) and Physicians' Mutual. If you're interested in one of these plans, please call us at 786-970-0740 (cell) for more information and to obtain quotes.