Newsletter
ACA September 2023
PREPARING FOR AFFORDABLE CARE ACT OPEN ENROLLMENT




WHAT WILL BE HAPPENING TO NON-ACA PLANS IN 2024?




TEN CONDITIONS DOCTORS OFTEN MISS




The first article contains information you should know about the forthcoming open enrollment period for Affordable Care Act plans, which begins November 1.

 

The second article explains what has been proposed about how long short-term health insurance plans can be offered, and our strategy for working with existing clients to avoid any gaps in insurance coverage.

 

The third article contains a listing of the most-often missed or delayed diagnosed medical conditions, contains suggestions for what people can do to prevent or minimize the effects of a misdiagnosis, and explains when an individual should consider obtaining a second opinion.



PREPARING FOR AFFORDABLE CARE ACT OPEN ENROLLMENT
Open Enrollment for 2024 Affordable Care Act plans will occur between November 1 and December 15 for a January 1, 2024 effective date. If you enroll between December 16 and January 15, enrollment will be effective February 1. Provided you meet the residency requirements, you'll be eligible to enroll in a plan without having a qualifying life event (see next paragraph) during Open Enrollment.
If you want to enroll for an effective date in October, November, or December 2023, however, you must have experienced a qualifying life event such as loss of employer group coverage, loss of Medicaid, moving from outside your old plan's service area, etc. Please call us at 786-970-0740 if you have any questions about enrolling for coverage with a 2023 effective date.
Affordable Care Act subsidies (i.e., reductions in premium paid for by the government) are based on your projected modified adjusted gross income (MAGI), which is the same as adjusted gross income except that all (not just taxable) Social Security is included. Foreign source income and non-taxable interest are also included. Income for all members of your tax household must be included in your projection, even if one or more of the members in your tax household are not applying for coverage.
You must prepare an estimate of your household income for calendar year 2024 BEFORE applying for a plan for 2024, and you should also prepare a 2024 estimate before you renew your policy for next year. In the case of renewals, you'll receive a letter from your present carrier telling you what your projected income will be for next year and advising what plan your carrier has mapped you to in the event your present plan is not available. 
We strongly suggest you contact us at 786-970-0740 to help you renew or change plans for next year. If you don't project your income for 2024 and there is any difference from 2023, your subsidy will be incorrectly calculated and you could receive an incorrect subsidy (you would need to reconcile this and pay any difference owed when you prepare your 2024 tax return) or might not even be eligible for a 2024 subsidy. 
Note that the Federal Poverty Level tables for 2024 have been issued, and they are higher than they were for 2023. Here is a link to the tables that were used for 2023 plans and the new table that will be used for 2024 plans.  
An individual must have household income of at least 100% of the Federal Poverty Level to qualify for a subsidy. Here is a comparison of the 100% FPL levels between 2023 and 2024. As an example, a single individual must project earnings of at least $14,580 ($990 higher than in 2023) to qualify for a subsidy.
Understand, also, that the American Recovery Plan Act made individuals making more than 400% of the FPL eligible for subsidies through 2025 if the cost of a benchmark (second lowest-priced) Silver plan is more than 8.5% of income. This means that many people with higher income, particularly those over 40, who did not qualify for subsidies now qualify. Age is a factor in calculating subsidies, and older individuals receive higher subsidies than younger people with the same income.
The out-of-pocket maximums for 2024 plans will be increased from $9,100 (individual)/ $18/200 (family) in 2023 to $9,450 (individual)/ $18,900 for a family in 2024. This will mean that, except for Silver cost sharing reduction plans, the out-of-pocket maximum for almost all Bronze and Silver plans will be this amount for 2024. 
Out-of-pocket maximums have increased every year since 2014, the first year of the ACA. Premiums have increased and so have the out-of-pocket maximums. Because out-of-pocket maximums have increased each year, gap plans like the InPocket plan have recently been introduced (the State of Florida previously would not approve offering these types of plans). Purchasing such a plan (depending on the plan chosen) can have the effect of lowering the out-of-pocket maximums of Bronze and Silver plans to the out-of-pocket maximums that existed in 2014 for significantly less money than it would cost to purchase a Gold or Platinum level plan that offers lower out-of-pocket maximums.
HSA plan qualifications will also be increased for 2024. First, maximum permitted contributions to HSAs will increase from $3,800 / $7,750 (family) to $4,150 and $8,300, respectively. Catch-up contributions will remain at $1,000 (these can be made for people age 55 or older). The maximum permitted out-of-pocket limit for high deductible, HSA-eligible health plans will increase from $7,500 (individual) / $15,000 (family) to $8,050 and $16,100 for individuals and families, respectively. 
Carriers have submitted their proposals for 2024 plans to CMS for approval, but plans need to be approved by CMS and State Insurance Commissions, and most of these approvals have not yet occurred. This should have occurred sometime in September, and carriers will begin communicating about 2024 plans shortly thereafter.
As of this writing we expect all the same carriers offering plans in 2023 to offer such plans in Florida in 2024. Some carriers have indicated they'll be expanding counties in 2024 but we have not yet received specifics. (We'll be attending carrier-specific briefings sometime in late September.)  However, we expect no carrier changes (i.e., new or exiting carriers) in those counties (Palm Beach and Broward) where we have most of our clients.
We do expect "standard" benefits plan offerings to be expanded. Standard plans offer the same benefits, so this will make it easier for clients to choose between plans. If a standard plan is offered, that means that an enrollee can select a specific set of benefits that will be the same between the carriers offering such standard plans, and the difference in plans will be the premium, the choice of network providers, and possibly what drugs are covered in the formulary.
Based on experience, we don't plan to begin speaking with clients or prospects about ACA plans until the second week of November. This permits bugs to be worked out on the healthcare.gov system. We'll contact all our current ACA enrollees in the following weeks, and strongly suggest that you await our call before making any election for a 2024 plan. December 15 is the last date to enroll for a 2024 plan with a January 1, 2024 effective date, and we'll be in contact with all our clients well before then.
WHAT WILL BE HAPPENING TO NON-ACA PLANS IN 2024?
The Administration issued proposals in July for limiting the length of time short-term medical plans will be able to be offered.
They also proposed that any hospital indemnity or other fixed indemnity plans that currently pay benefits on a per service basis would have to pay such benefits on a per period basis instead. In addition, they indicated they'd be reviewing experience with medical credit cards to determine if any regulatory changes enhancing consumer protection would be needed regarding those products.
The comment period under the proposed regulations ends September 11. Final regulations will be issued 75 days later, and the effective date of those regulations will be early in 2024. It's certain there WILL be restrictions on the duration of short-term health insurance plans (the proposed duration is three months plus a one-month renewal with the same insurance carrier within a 12-month period). We understand that those enrolling or enrolled in short-term plans before the effective date of the new regulations will be grandfathered (i.e., permitted to keep their present plans). 
Once the final regulations are issued, we'll be presenting alternatives to present short-term clients for retaining short-term coverage for a period of up to three years or for enrolling in an Affordable Care Act plan on or before December 15.
TEN CONDITIONS DOCTORS OFTEN MISS
This article by Rachel Nania, updated July 27, recently appeared in the most recent issue of AARP Health.
Here's a list of the 10 most commonly missed or delayed diagnoses by medical condition, as reported in JAMA Network Open:
Colorectal cancer

Lung cancer

Breast cancer

Myocardial infarction (heart attack)

Prostate cancer

Stroke

Sepsis

Bladder cancer

Pulmonary embolism

Brain hemorrhage
Conditions like abscesses, aortic aneurysms, fractures, heart failure, kidney failure, pneumonia, and urinary tract infections are among those often missed in the primary care setting according to two separate studies reported in JAMA Internal Medicine.
Research shows that 12 million American adults (about 5% of patients) are misdiagnosed annually in outpatient settings, and almost 800,000 Americans become disabled or die each year because of a misdiagnosis according to estimates in the medical journal BMJ.
Patients can help prevent a misdiagnosis by preparing for appointments [here's a link to a tool developed by the Society to Improve Diagnosis in Medicine (SIDM)], asking questions, and keeping track of their progress after a treatment plan is prescribed and staying in touch with their doctor if things don't get better.
If things don't improve and you're suspicious of a diagnosis, you should consider a second opinion. A Mayo Clinic study has found that about 20% of people who seek a second opinion get a different diagnosis from the first and that 2/3 of patients receive a refined or redefined diagnosis when seeking a second opinion.
Read the entire article here.
About Paul Cholak
Paul has over forty years of benefits experience and has been Director of Employee Benefits for large companies, as well as a benefits consultant with major consulting firms. He understands the health and life insurance needs of individuals and families of all ages. He also has considerable experience in selling health and life insurance to employer groups.
He guides you through the steps of getting health and/or life insurance and is available to help you both BEFORE and AFTER you've made your purchase decision.
2023 Schedule
Affordable Care Act Special Enrollment
Affordable Care Act open enrollment began November 1, 2022 and ended January 15, 2023 on the Federal Facilitated Marketplace (https://www.healthcare.gov).
Since Open Enrollment has ended, you MUST NOW HAVE a Qualifying Life Event to enroll in a plan with an effective date anytime in 2023.
Call Us At 786-970-0740 (Cell)
to determine what kind of plan you may be eligible for.
2023 Annual Enrollment Period For Medicare-Eligibles
The Annual Enrollment Period for Medicare-eligibles runs from October 15 through December 7, 2023 for a January 1, 2024 effective date.
Otherwise, you're eligible to enroll ONLY if you're first becoming eligible for Medicare or are eligible for another type of enrollment period. Enrollment rules differ between Medicare Supplement plans and Medicare Advantage, Medicare Advantage Prescription Drug, and separate Medicare drug coverage (Part D).
Call us at 877-734-3884 (TTY: 711) for details.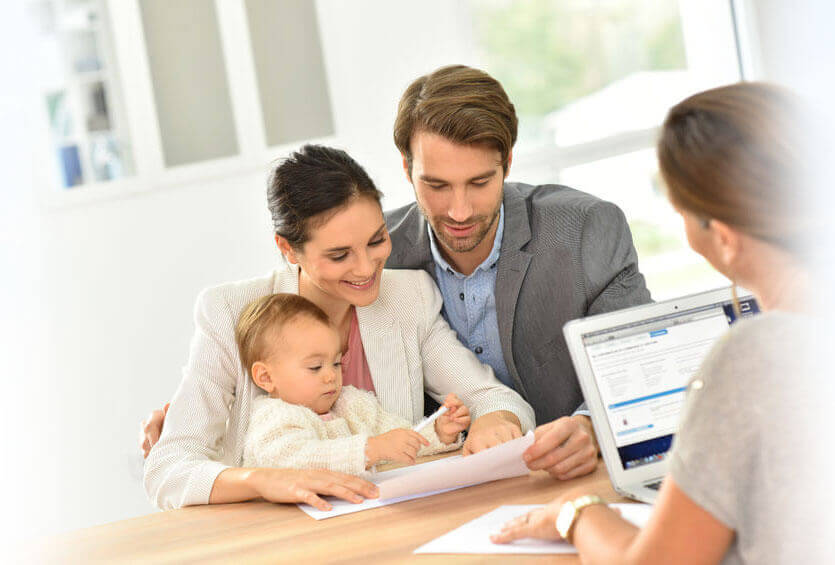 We offer a comprehensive set of Affordable Care Act ("Obamacare") plans
to individuals and families qualified to buy health (tax- and non-tax subsidized) insurance and dental/vision and/or hearing plans through the Federal marketplace (this is called buying "on-exchange" or "on-marketplace") or directly from insurance carriers (this is referred to as buying "off-exchange or -marketplace"). Our Affordable Care Act policies comply with the Affordable Care Act and contain all of the "essential health benefits" required by that law.
The dental/vision and/or hearing insurance
products are available both on an insured or discount basis
We offer short-term health insurance policies
for those who are looking for more inexpensive coverage and shorter term alternatives.
We offer Medicare Supplement, Medicare Advantage, and Part D Drug plans
to Medicare-eligibles. Our site is compliant with federal, state, and carrier guidelines in selling these policies. See the Medicare-eligibles section of this site for details.
We represent many carriers that offer supplemental benefits
to both individuals and families and Medicare beneficiaries, and the site contains information about hospital indemnity, cancer, critical illness, gap, accident, and international medical insurance offered by many different carriers. This section of the site also contains valuable information and tools about lowering the cost of prescription medications. Call us if you want more information about or would like to enroll in one of these products.
We also offer Short- and Long-Term Disability products
and can also help you meet the costs of long-term care, nursing home, or short-term (recovery) care needs.
Finally, we have a complete array of Life, Final Expense, and Annuity products
and offer pre-need services in Florida, as we have both life insurance and pre-need licenses in that state.
You pay nothing for our services:
we're paid directly from the carriers we represent, Premiums are NEVER EVER marked up to include paying us for our services: you pay the same whether you order directly from the carrier or the marketplace on your own or directly through us or from our site.
We ONLY offer alternatives that are suitable for you and for which we feel meet YOUR needs.
When or if we feel a product or service is not appropriate for you from either a cost or benefit point of view we will tell you so.
We're fully compliant with privacy and security guidelines, have signed all required privacy and security agreements, have developed a privacy and security policy, and take extraordinary steps to safeguard your protected health and personal information.
In short, we're experts in all aspects of health and life insurance and also have relationships with professionals who can help you with very specialized situations.
More choices
Lower rates!
Calculate your health Insurance cost!
Get Rates & Plans
Or call today!
877-734-3884 (TTY 711)