Newsletter
ACA October 2023
6% MEDIAN INCREASE PROJECTED FOR ACA PLANS FOR 2024




RENEW, CHANGE, UPDATE, OR CANCEL YOUR HEALTH PLAN FOR 2024



HOW TO PICK A HEALTH INSURANCE PLAN

The first article indicates that the median increase of premiums for Affordable Care Act plans will be 6% for 2024.




The second article contains information or renewing changing, updating, or cancelling your health plan for 2024.




The third article contains suggestions for how to pick a health insurance plan for 2024.



6% MEDIAN INCREASE PROJECTED FOR ACA PLANS FOR 2024
Here are highlights of an analysis prepared by the Peterson KFF Health Systems Tracker.
Health insurers submit rate filings annually to state regulators detailing expectations and rate changes for Affordable Care Act (ACA)-regulated health plans for the coming year.
The median proposed premium increase will be 6% across 320 insurers participating in the 50 states and DC for 2024. Growth in health care prices stands out as a key factor driving costs. In addition to inflation, insurers also mention changes in pandemic-related costs and the unwinding of Medicaid continuous coverage, but Medicaid unwinding unexpectedly is having a small, if any, effect on premiums.
Most proposed rate increases for 2024 ACA Marketplace plans fall between 2% and 10%, with a median increase of 6%. Among 320 ACA Marketplace participating insurers nationally, most proposed premium changes for 2024 fall between about 2% and 10% (the 25th and 75th percentile, respectively). 
Rates will be finalized within the next month.
RENEW, CHANGE, UPDATE, OR CANCEL YOUR HEALTH PLAN FOR 2024
This article on healthcare.gov contains information on renewing, changing or cancelling your health plan on healthcare.gov for 2024.
If you have Marketplace coverage, you can renew, change, or update your plan for 2024 during Open Enrollment (November 1-January 15).
Notice:
Act by December 15 
This way, coverage starts January 1.
Your 2024 Insurance Status
By November 1, you should get 2 letters — one from your current insurance company and one from the Marketplace.
Together they tell you:
Your 2024 coverage status

Which plan (if any) you'll be enrolled in or matched with if you don't act by December 15

About any changes in your coverage and financial help

If the Marketplace needs documents and how to send them
Notice:
Don't have your letters?
Learn more about letters sent during Open Enrollment. 
Update And Compare Plans For 2024
Starting November 1, update your Marketplace application with your expected income and household information. Then, compare this year's plan to what's available for next year. 
Select a plan by December 15 for coverage that starts January 1.
New, affordable plans may be available. Plans and prices change every year. Your situation may have changed, too. You may find plans with coverage and features that better meet your needs — especially if you had or expect income or household changes.
Update your application so your 2024 Marketplace savings are correct. Marketplace savings are based on your expected income for 2024 (not 2023). If you don't update your income and household information: You could qualify for more savings than you're getting now.

You could qualify for less savings and have to pay money back when you file your federal tax return.

You may be automatically enrolled in a plan for 2024 — but still update your application and check out other insurance plans. Pick the plan that best meets your needs. If you don't want to be automatically enrolled, pick a different plan by December 15.

In some cases, you won't be automatically enrolled. Enroll in a plan by December 15 to make sure you have coverage that starts January 1.
Cancel Your Health Plan Any Time
You can cancel your Marketplace coverage any time. You may need to do this if you get other health coverage, or for another reason.
You can end coverage for:
Everyone on the application after your coverage has started. Your coverage can end as soon as the day you cancel, or you can set the Marketplace coverage end date to a day in the future — like if you know your new coverage will start on the first day of the following month.

Just some people on the application. In most cases, their coverage will end immediately.
Learn how to cancel your coverage.
More Answers: Renew, Change, Update, Or Cancel Your Plan

HOW TO PICK A HEALTH INSURANCE PLAN
Your Total Costs For Health Care: Premium, Deductible And Out-Of-Pocket Costs
When choosing a plan, it's a good idea to think about your total health care costs (including the premium, deductible, and copayment/coinsurance amounts), the health and drug services you'll use, the health plan category that works best for you, and plans with easy pricing.
Think About A Plan's Deductible And Copays, Not Just The Premium
In addition to a plan's monthly premium, the out-of-pocket costs you pay when you use services have a big impact on your total healthcare spending.
Your total costs for the year include your plan's:
Monthly premium x 12 months: The amount you pay to your insurance company each month to have health insurance.

Deductible: How much you have to spend for covered health services before your insurance company pays anything (except free preventive services)

Copayments and coinsurance: Payments you make to your health care provider each time you get care, like $20 for a doctor visit or 30% of hospital charges.

Out-of-pocket maximum: The most you have to spend for covered services in a year. After you reach this amount, the insurance company pays 100% for covered services.


Estimate The Health And Drug Services You'll Use
Think about the health services and prescription drugs your household usually gets. Then, estimate the services you're likely to use in the year ahead.
Get Estimated Total Yearly Costs When You Preview Plans And Prices
Enter some basic information (like ZIP code, household size, and income) when asked. Then, select View plans.

Select Add yearly cost on any of the plans listed.

Pick the level of care you expect to use this year— low, medium, or high use.

Select Save and continue to get your Estimated total yearly costs for each plan listed.
Note: Your actual expenses will vary, but the estimate is useful for comparing plans' total impact on your household budget.
Pick A Health Plan Category That Works For You
The Marketplace has 4 health plan categories to help you compare plans: Bronze, Silver, Gold, and Platinum. They're based on how you and the plan share the costs for care you get.
Generally, categories with higher premiums (Gold, Platinum) pay more of your total costs of health care. Categories with lower premiums (Bronze, Silver) pay less of your total costs. (But see the exception about Silver plans below.)
So how do you find a category that works for you?
If you don't expect to use regular medical services and don't take regular prescriptions: You may want a Bronze plan. These plans can have very low monthly premiums, but have high deductibles and pay less of your costs when you need care.

If you qualify for extra savings (

"cost-sharing reductions or CSRs"

): Silver plans may offer good value. If you qualify, your deductible will be lower and you'll pay less each time you get care. But you get these extra savings only if you enroll in Silver. If you don't qualify for extra savings, compare premiums and out-of-pocket costs of Silver and Gold plans. 

Check if you qualify for extra savings.

If you expect a lot of doctor visits or need regular prescriptions: You may want a Gold plan or Platinum plan. These plans generally have higher monthly premiums but pay more of your costs when you need care.
Consider Plans With Easy Pricing
Marketplace plans marked easy pricing include some benefits before you reach the deductible. As soon as coverage starts, you'll pay only a copayment for:
Doctor and specialist visits, including mental health

Urgent care

Physical, speech, and occupational therapy

Generic and most preferred drugs
And, this may help you compare easy pricing plans because they have the same out-of-pocket costs within their health plan category, like:
Deductibles

Out-of-pocket maximums

Copayments/coinsurance


Compare Only Plans With Easy Pricing When You Shop For Coverage

When viewing plans, select Add filters.

Pick a Health plan category (Bronze, Silver, Gold, or Platinum). Then, select with easy pricing.
Once you apply this filter, only plans with easy pricing will appear for the category you picked.
About Paul Cholak
Paul has over forty years of benefits experience and has been Director of Employee Benefits for large companies, as well as a benefits consultant with major consulting firms. He understands the health and life insurance needs of individuals and families of all ages. He also has considerable experience in selling health and life insurance to employer groups.
He guides you through the steps of getting health and/or life insurance and is available to help you both BEFORE and AFTER you've made your purchase decision.
Schedule For 2024
Affordable Care Act Enrollment
Affordable Care Act open enrollment began November 1, 2023 and ends January 15, 2024 on the Federal Facilitated Marketplace (https://www.healthcare.gov).
You do NOT need a Qualifying Life Event to enroll and there are no pre-existing condition limitations.
Call Us At 786-970-0740 (Cell)
to determine what kind of plan you may be eligible for.
2024 Annual Enrollment Period For Medicare Eligibles
The Annual Enrollment Period for Medicare-eligibles runs from October 15 through December 7, 2023 for a January 1, 2024 effective date.
Otherwise, you're eligible to enroll ONLY if you're first becoming eligible for Medicare or are eligible for another type of enrollment period. Enrollment rules differ between Medicare Supplement plans and Medicare Advantage, Medicare Advantage Prescription Drug, and separate Medicare drug coverage (Part D).
Call us at 877-734-3884 (TTY: 711) for details.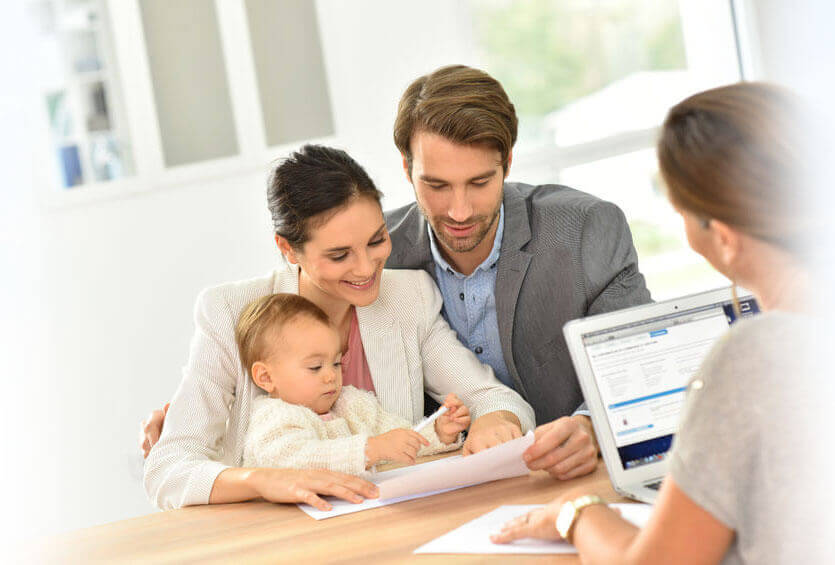 We offer a comprehensive set of Affordable Care Act ("Obamacare") plans
to individuals and families qualified to buy health (tax- and non-tax subsidized) insurance and dental/vision and/or hearing plans through the Federal marketplace (this is called buying "on-exchange" or "on-marketplace") or directly from insurance carriers (this is referred to as buying "off-exchange or -marketplace"). Our Affordable Care Act policies comply with the Affordable Care Act and contain all of the "essential health benefits" required by that law.
The dental/vision and/or hearing insurance
products are available both on an insured or discount basis
We offer short-term health insurance policies
for those who are looking for more inexpensive coverage and shorter term alternatives.
We offer Medicare Supplement, Medicare Advantage, and Part D Drug plans
to Medicare-eligibles. Our site is compliant with federal, state, and carrier guidelines in selling these policies. See the Medicare-eligibles section of this site for details.
We represent many carriers that offer supplemental benefits
to both individuals and families and Medicare beneficiaries, and the site contains information about hospital indemnity, cancer, critical illness, gap, accident, and international medical insurance offered by many different carriers. This section of the site also contains valuable information and tools about lowering the cost of prescription medications. Call us if you want more information about or would like to enroll in one of these products.
We also offer Short- and Long-Term Disability products
and can also help you meet the costs of long-term care, nursing home, or short-term (recovery) care needs.
Finally, we have a complete array of Life, Final Expense, and Annuity products
and offer pre-need services in Florida, as we have both life insurance and pre-need licenses in that state.
You pay nothing for our services:
we're paid directly from the carriers we represent, Premiums are NEVER EVER marked up to include paying us for our services: you pay the same whether you order directly from the carrier or the marketplace on your own or directly through us or from our site.
We ONLY offer alternatives that are suitable for you and for which we feel meet YOUR needs.
When or if we feel a product or service is not appropriate for you from either a cost or benefit point of view we will tell you so.
We're fully compliant with privacy and security guidelines, have signed all required privacy and security agreements, have developed a privacy and security policy, and take extraordinary steps to safeguard your protected health and personal information.
In short, we're experts in all aspects of health and life insurance and also have relationships with professionals who can help you with very specialized situations.
More choices
Lower rates!
Calculate your health Insurance cost!
Get Rates & Plans
Or call today!
877-734-3884 (TTY 711)