Newsletter
ACA April 2023
THE THREE LARGEST INSULIN PRODUCERS REDUCE INSULIN PRICES AMID PRESSURE




CVS' GROWTH TO A $105 BN HEALTHCARE GIANT



DEMOCRATIC SENATORS PUSHING TO PUT LIMITS ON SHORT-TERM HEALTH INSURANCE PLANS

We'll be leaving the country starting March 27 and returning April 6 and, accordingly, have written the April 1 newsletter (which is scheduled for distribution April 3) earlier than usual. We'll attempt to update the newsletter for any late-breaking news that occurs prior to our departure. 




The first article outlines the three major insulin companies' decision to lower insulin prices for those who aren't eligible for Medicare. Under the Inflation Reduction Act insulin prices for Medicare beneficiaries are capped at $35 for insulins listed in a drug plan's formulary.




Eli Lilly, Sanofi, and Novo Nordisk account for about 90% of all insulin production. These price changes will mean that at least some of their insulins will have $35 (or lower) co-pays for members of Affordable Care Act and employer group plans or those who are uninsured and apply for one of the companies' discount plans.




The second article shows how CVS has grown into a $105 billion net worth healthcare goliath and contains links that show how Walmart, Walgreens and Amazon are expanding into the healthcare arena.




The third article explains that more than two dozen Senate Democrats have urged the Administration to put limits on the expansion of short-term health insurance plans.



THE THREE LARGEST INSULIN PRODUCERS REDUCE INSULIN PRICES AMID PRESSURE
According to a January 23 article in Benefits Pro, the California Attorney General filed a civil lawsuit alleging that three pharmaceutical companies that control 90% of the insulin market – Eli Lilly  (maker of Humulin and Humalog), Sanofi (maker of Lantus, and Toujeo) and Novo Nordisk (maker of Novolog, Levemir, Tresiba and a number of other insulins starting with the word "Novo") — are violating California law by unfairly and illegally driving up the cost of the drug. It also targets three pharmacy benefit managers — CVS Caremark, Express Scripts and OptumRx.
The Inflation Reduction Act previously capped insulin costs at $35 starting in 2023 for those on Medicare Part D drug plans but did not cap such costs for those not yet on Medicare.
Eli Lilly
On March 1, Eli Lilly said it will cut prices of its most commonly prescribed insulins up to 70% and expand a program that limits out-of-pocket monthly costs for some consumers. 
The list price for Humalog U-100, 10 ml vial will drop from $274.70 to $66.40.

The list price for Humulin U-100, 10 ml vial will drop from $148.70 to $44.61.
The price changes will take effect between October 1 and the end of the year.
Lilly said that it will immediately cap out-of-pocket costs for these insulins at $35 at most retail pharmacies for those on insurance (both Affordable Care Act and employer group plans). The company says that about 85% of national and local pharmacies will honor the $35 price cap.
Lilly will reduce the price of its non-branded fast-acting insulin to $25 a month starting May 1. 
Lilly is also launching a biosimilar (called Rezvoglar) that will be interchangeable (meaning a pharmacist can substitute the drug without a new prescription) with Lantus. Rezvoglar will cost $92 per five-pack of KwikPens, a 70% discount to the price of Lantus that existed as of March 1.
President Biden called on Congress in December to extend the $35 cap to younger Americans who are not on Medicare who directly purchase their own health insurance or get coverage through an employer.
For those without insurance, Lilly offers a savings card that will cap Lilly insulin at $35 a month. Uninsured consumers can get more information and download the discount cards at www.InsulinAffordability.com.
See this news release for details about the Lilly insulin price cuts.
Novo Nordisk
On March 14 Novo Nordisk issued a press release lowering the list price of Novolog and Novolog Mix 70/30 by 75% and Novolin and Levemir by 65% from the current list price effective January 1, 2024. New prices for vials will be $72.34 for NovoLog and Novolog Mix 70/30; $107.85 for Levemir; and $38.20 for Novolin. FlexPen prices will be $139.71 for NovoLog and Novolog Mix 70/30; $161.77 for Levemir and $91.09 for Novolin.
Also effective January 1, 2024, the company announced lowering the list price of two unbranded biologics (Insulin Aspart and Insulin Aspart Protamine/Insulin Aspart) to match the lowered price of each respective branded insulin (NovoLog and Novolog Mix.). This applies to both pre-filled pens and pre-mix insulins.
The press release mentions that Novo Nordisk has a variety of long-standing U.S. affordability offerings available to eligible people living with diabetes.
Sanofi
Finally, on March 16 Sanofi announced that effective January 1, 2024 it will cut the list price of Lantus (insulin glargine injection) 100 Units/mL, its most widely prescribed insulin in the U.S., by 78 percent. The company also will establish a $35 cap on out-of-pocket costs for Lantus for all patients with commercial insurance.
These moves will come in addition to decisions taken in June 2022 to lower diabetes medicine costs: the launch of an unbranded Lantus biologic at -60% versus Lantus list price, and a cap on out-of-pocket costs on insulin to $35 for all people without insurance. With all those decisions, now Sanofi's suite of savings programs ensures that no patient will pay more than $35 for a monthly supply of Lantus. Finally, Sanofi will also cut the list price of its short-acting Apidra (insulin glulisine injection) 100 Units/mL by 70%.
Sanofi insulin savings programs include the following:
Next Steps
We expect that as a result of additional pressure to cut insulin prices (see this announcement by President Biden), additional price cuts will be forthcoming.
The three pharmacy benefit managers (CVS Caremark, Express Scripts, and Optum Rx) will also be under intense pressure to do something about pricing.
Mark Cuban's Cost Plus Drug Company has significantly expanded its offerings of diabetic and other medications. The company now offers about 350 medications (up from the 150 generic drugs originally offered) and is testing a new insulin program. See this article that appeared in Forbes for an update on the Cost Plus Drug Company.
Note: price relief for diabetes medications has generally been limited to insulins. No legislation or generalized price relief has occurred for GLP-1 receptor agonist medications like Trulicity, Victoza, and Ozempic or SGLT inhibitors like Jardiance and Farxiga.
CVS' GROWTH TO A $105 BN HEALTHCARE GIANT
This March 6 article by Giles Bruce in Beckers' Hospital Review outlines how CVS has grown from one store in 1963 to a $105 billion net worth healthcare behemoth that has thousands of pharmacies, hundreds of clinics and an insurance company — and continues to grow.
Here's a timeline of how it all went down, according to a March 5 Yahoo story:
1963: Consumer Value Store opened as a health and beauty retailer in Lowell, Massachusetts.
1964: The store changed its name to CVS.
1967: CVS introduced pharmacies in its stores.
1969: The company was sold to Melville Corporation.
1988: The chain grew to 750 stores and $1.2 billion in sales.
1994: CVS introduced its own pharmacy benefit manager, PharmaCare. Healthcare and pharmaceuticals became the company's primary revenue sources.
1999: CVS acquired digital pharmacy startup Soma.com for $30 million in stock.
2006: CVS bought pharmacy benefits manager Caremark for $21 billion in stock, merging it with PharmaCare, and purchased MinuteClinic for $170 million. The company's annual revenue was $44 billion.
2018: CVS acquired health insurance carrier Aetna for $69 billion, while MinuteClinic debuted 24-7 digital services.
2020: The company instituted wellness kiosks at Pilot Flying J truck stops.
2021: CVS said it would close 900 stores over the next three years. The company selected Microsoft Azure as its preferred cloud service.
2022: CVS agreed to acquire home health company Signify Health for $8 billion. CVS' revenues were $322.5 billion. The Federal Trade Commission launched an investigation into the practices of CVS Caremark, now the largest pharmacy benefits manager by market share, and five other pharmacy benefits managers.
2023: CVS entered into an agreement to buy senior-focused primary care chain Oak Street Health for $10.6 billion, and invested $100 million in hybrid care company Carbon Health.
Note: other major companies like Walmart, Walgreens, and Amazon are also expanding their healthcare footprints. See the links for details.
DEMOCRATIC SENATORS PUSHING TO PUT LIMITS ON SHORT-TERM HEALTH INSURANCE PLANS
According to an article written by Alan Goforth for Benefits Pro on March 2, more than two dozen Democratic Senators have asked the Department of Health and Human Resources to put limits on the expansion of short-term health insurance. A number of Democratic senators expressed such concern last May and at the time HHS Secretary Becerra said that the Department was in the process of rulemaking concerning these plans.
These Senators are concerned about the number of people who will lose Medicaid coverage due to the income determination process being reinstituted as a result of the end of the COVID-19 medical emergency. "We must protect those who will be looking for coverage in the near future and take steps to ensure that these plans are not allowed to further proliferate," they wrote in a letter to Xavier Becerra. "It is past time for your department to step up and address the expansion and proliferation of [short-term] plans."
We've expected the Biden Administration to place limits on short-term plans, which have been expanding since given a boost by former President Donald Trump in 2018.
About Paul Cholak
Paul has over forty years of benefits experience and has been Director of Employee Benefits for large companies, as well as a benefits consultant with major consulting firms. He understands the health and life insurance needs of individuals and families of all ages. He also has considerable experience in selling health and life insurance to employer groups.
He guides you through the steps of getting health and/or life insurance and is available to help you both BEFORE and AFTER you've made your purchase decision.
2023 Schedule
Affordable Care Act Special Enrollment
Affordable Care Act open enrollment began November 1, 2022 and ended January 15, 2023 on the Federal Facilitated Marketplace (https://www.healthcare.gov).
Since Open Enrollment has ended, you MUST NOW HAVE a Qualifying Life Event to enroll in a plan with an effective date anytime in 2023.
Call Us At 786-970-0740 (Cell)
to determine what kind of plan you may be eligible for.
2023 Medicare Enrollment
The Annual Enrollment Period for Medicare-eligibles ran from October 15 through December 7, 2022 for a January 1, 2023 effective date.
Otherwise, you're eligible to enroll ONLY if you're first becoming eligible for Medicare or are eligible for another type of enrollment period. Enrollment rules differ between Medicare Supplement plans and Medicare Advantage, Medicare Advantage Prescription Drug, and stand-alone Prescription Drug Plans.
Call us at 561-734-3884 (TTY: 711) or 877-734-3884 (TTY: 711) for details.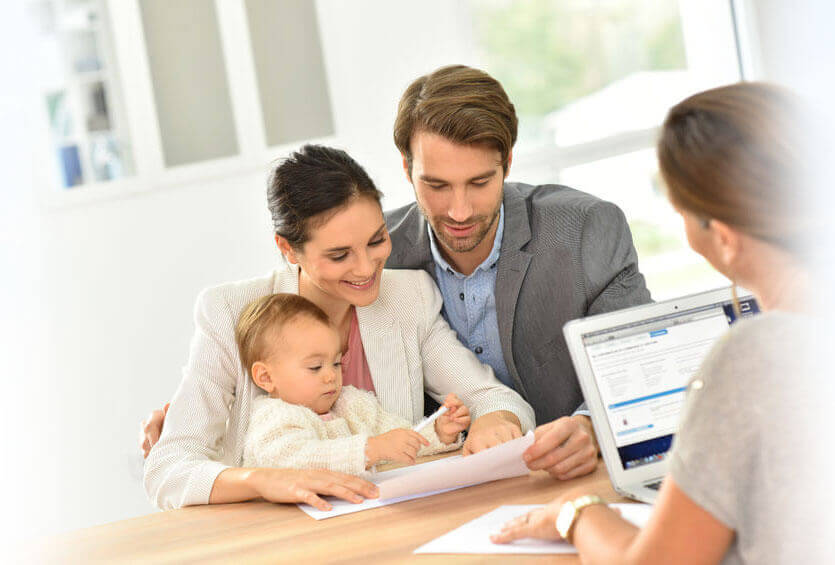 We offer a comprehensive set of Affordable Care Act ("Obamacare") plans
to individuals and families qualified to buy health (tax- and non-tax subsidized) insurance and dental/vision and/or hearing plans through the Federal marketplace (this is called buying "on-exchange" or "on-marketplace") or directly from insurance carriers (this is referred to as buying "off-exchange or -marketplace"). Our Affordable Care Act policies comply with the Affordable Care Act and contain all of the "essential health benefits" required by that law.
The dental/vision and/or hearing insurance
products are available both on an insured or discount basis
We offer short-term health insurance policies
for those who are looking for more inexpensive coverage and shorter term alternatives.
We offer Medicare Supplement, Medicare Advantage, and Part D Drug plans
to Medicare beneficiaries. Our site is compliant with federal, state, and carrier guidelines in selling these policies. See the Medicare section of this site for details.
We represent many carriers that offer supplemental benefits
to both individuals and families and Medicare beneficiaries, and the site contains information about hospital indemnity, cancer, critical illness, gap, accident, and international medical insurance offered by many different carriers. This section of the site also contains valuable information and tools about lowering the cost of prescription medications. Call us if you want more information about or would like to enroll in one of these products.
We also offer Short- and Long-Term Disability products
and can also help you meet the costs of long-term care, nursing home, or short-term (recovery) care needs.
Finally, we have a complete array of Life, Final Expense, and Annuity products
and offer pre-need services in Florida, as we have both life insurance and pre-need licenses in that state.
You pay nothing for our services:
we're paid directly from the carriers we represent, Premiums are NEVER EVER marked up to include paying us for our services: you pay the same whether you order directly from the carrier or the marketplace on your own or directly through us or from our site.
We ONLY offer alternatives that are suitable for you and for which we feel meet YOUR needs.
When or if we feel a product or service is not appropriate for you from either a cost or benefit point of view we will tell you so.
We're fully compliant with privacy and security guidelines, have signed all required privacy and security agreements, have developed a privacy and security policy, and take extraordinary steps to safeguard your protected health and personal information.
In short, we're experts in all aspects of health and life insurance and also have relationships with professionals who can help you with very specialized situations.
More choices
Lower rates!
Calculate your health Insurance cost!
Get Rates & Plans
Or call today!
877-734-3884