Newsletter
Medicare - May 2023
2024 MEDICARE MARKETING GUIDELINES ISSUED




MORE VACCINES ARE FREE FOR PEOPLE WITH PART D



HOW WILL PART D DRUG PLANS WORK IN 2024?

News & Updates For Medicare Beneficiaries

Medicare issued final marketing guidelines for 2024 plans on April 12. The most significant change is that at least 48 hours must elapse between when a beneficiary signs a Scope of Appointment form and when a sales or marketing call can occur. The only presently-approved exceptions are for walk-ins to an agent's office (or marketing events) and within 4 days of the end of a valid election period (e.g. the last four days of the Annual Enrollment Period.)




Vaccines recommended by the Advisory Committee on Immunization Practices (ACIP) are now free for people with Part D Drug plans.




The third article outlines two major changes to Medicare drug plans that will occur in 2024.
2024 MEDICARE MARKETING GUIDELINES ISSUED
CMS (Medicare) issued final regulations on April 12 concerning marketing of 2024 Medicare Advantage and Prescription Drug plans.
CMS requires that a Scope of Appointment Form (SOA) be signed before an agent can discuss any Medicare Advantage or Part D drug plan. In recent years the Scope of Appointment form could be signed immediately before a sales or marketing appointment with a beneficiary. Beginning October 1, the SOA must be signed by a beneficiary at least 48 hours prior to such an appointment unless the beneficiary is a walk-in to the agent's office (or attending a sales event) OR if the beneficiary is within the last 4 days of a valid election period (e.g., between December 4 and 7 for the Annual Enrollment period).
This change will mean there must be a two-step sales process in talking with most beneficiaries: first, the SOA must be signed and second, the sales or marketing appointment must be scheduled at least 48 hours after the SOA is signed. 
We are awaiting clarification about how this change will affect discussions with existing clients, but our present plans are to initiate annual review phone calls with beneficiaries in September. We will give clients the opportunity to update their medication and provider lists with us as part of this call. We'll provide further details as we obtain more clarification about the new requirements.
The disclaimer that must be read to Medicare Advantage and Part D clients and prospects within the first 45 seconds of a phone call will need to identify the number of organizations and clients offered by the agent.
The recording requirement that was initiated October 1, 2023 will only be applicable to sales/marketing and enrollment calls, but it's been clarified that this requirement will apply to Zoom and screen sharing calls that deal with enrollments or marketing.

CMS has tightened the sales and marketing guidelines in an effort to prevent confusion primarily caused by unscrupulous agents and call centers. We'll provide more details as we receive guidelines from carriers and any additional information from CMS.
MORE VACCINES ARE FREE FOR PEOPLE WITH PART D
As a result of the Inflation Reduction Act, even more vaccines are now free for people with Part D drug plans (either stand-alone or Medicare Advantage Prescription Drug Plans).
Examples of vaccines now covered under Medicare Part D include:
Shingles

Tetanus/diphtheria (Td)

Tetanus, diphtheria, and pertussis (whooping cough) (Tdap)

Hepatitis A

Hepatitis B
Flu shots, COVID-19 vaccines, and pneumococcal shots are still covered by Medicare.
Part D plans won't charge you a copayment or apply a deductible for vaccines recommended by the Advisory Committee on Immunization Practices (ACIP):
Vaccine-Specific ACIP Recommendations
TWO PART D CHANGES FOR 2024
Here are two changes to Medicare drug programs for 2024, as outlined by the Pan Foundation:
Expansion Of The Federal Low-Income Subsidy (LIS) Or Extra Help Program
Beginning in 2024, there will no longer be a partial program in the Low-Income Subsidy (Extra Help) program. Full benefits will be offered to people with Medicare with limited resources and incomes up to 150 percent of the Federal Poverty Level. With full benefits, the majority, if not all out-of-pocket costs for prescription medications will be covered.
Visit our Extra Help education hub to learn more about this program and see if you qualify.
Elimination Of The Five Percent Coinsurance For Part D Catastrophic Coverage

Beginning in 2024, the five percent prescription cost-sharing obligation for Part D will be removed. Currently, when someone on Medicare has spent around $3,100, they will enter what's called the catastrophic phase of their benefit. In this phase, they will have to pay five percent of prescription costs for the rest of the year, without a maximum limit. According to a 2022 Kaiser Family Foundation brief, the changes will be like having a cap of about $3,250 for the calendar year.
About Paul Cholak
Paul is a licensed, independent health and life insurance agent and has over forty years of benefits experience and specializes in helping Medicare beneficiaries obtain health insurance. However, he offers a complete array of life and health insurance products to individuals of all ages.
He guides Medicare beneficiaries through the steps of getting insurance and is available to help clients both BEFORE and AFTER they've made their purchase decision.
Disclaimer for Part C and D plans: "We do not offer every plan available in your area.  Any information we provide is limited to those plans we do offer in your area.  Please contact Medicare.gov or 1-800-MEDICARE (TTY: 1-877-2048) to get information on all your options."
Contact Us
Local: 561-734-3884 (TTY: 711)
Toll-free: 877-734-3884 (TTY:711)
2023 Schedule
Affordable Care Act Special Enrollment
Affordable Care Act open enrollment began November 1, 2022 and ended January 15, 2023 on the Federal Facilitated Marketplace (https://www.healthcare.gov).
Since Open Enrollment has ended, you MUST NOW HAVE a Qualifying Life Event to enroll in a plan with an effective date anytime in 2023.
Call Us At 786-970-0740 (Cell)
to determine what kind of plan you may be eligible for.
2023 Medicare Enrollment
The Annual Enrollment Period for Medicare-eligibles ran from October 15 through December 7, 2022 for a January 1, 2023 effective date.
Otherwise, you're eligible to enroll ONLY if you're first becoming eligible for Medicare or are eligible for another type of enrollment period. Enrollment rules differ between Medicare Supplement plans and Medicare Advantage, Medicare Advantage Prescription Drug, and stand-alone Prescription Drug Plans.
Call us at 561-734-3884 (TTY: 711) or 877-734-3884 (TTY: 711) for details.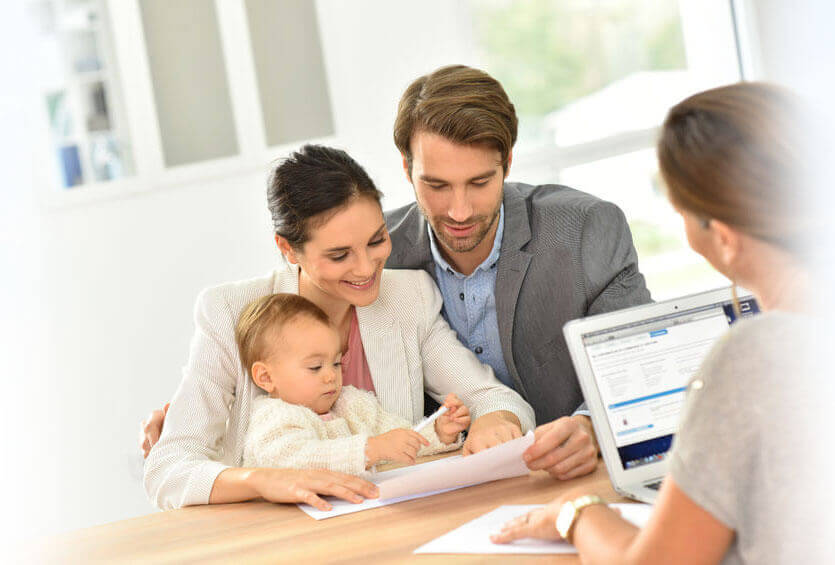 We offer a comprehensive set of Affordable Care Act ("Obamacare") plans
to individuals and families qualified to buy health (tax- and non-tax subsidized) insurance and dental/vision and/or hearing plans through the Federal marketplace (this is called buying "on-exchange" or "on-marketplace") or directly from insurance carriers (this is referred to as buying "off-exchange or -marketplace"). Our Affordable Care Act policies comply with the Affordable Care Act and contain all of the "essential health benefits" required by that law.
The dental/vision and/or hearing insurance
products are available both on an insured or discount basis
We offer short-term health insurance policies
for those who are looking for more inexpensive coverage and shorter term alternatives.
We offer Medicare Supplement, Medicare Advantage, and Part D Drug plans
to Medicare beneficiaries. Our site is compliant with federal, state, and carrier guidelines in selling these policies. See the Medicare section of this site for details.
We represent many carriers that offer supplemental benefits
to both individuals and families and Medicare beneficiaries, and the site contains information about hospital indemnity, cancer, critical illness, gap, accident, and international medical insurance offered by many different carriers. This section of the site also contains valuable information and tools about lowering the cost of prescription medications. Call us if you want more information about or would like to enroll in one of these products.
We also offer Short- and Long-Term Disability products
and can also help you meet the costs of long-term care, nursing home, or short-term (recovery) care needs.
Finally, we have a complete array of Life, Final Expense, and Annuity products
and offer pre-need services in Florida, as we have both life insurance and pre-need licenses in that state.
You pay nothing for our services:
we're paid directly from the carriers we represent, Premiums are NEVER EVER marked up to include paying us for our services: you pay the same whether you order directly from the carrier or the marketplace on your own or directly through us or from our site.
We ONLY offer alternatives that are suitable for you and for which we feel meet YOUR needs.
When or if we feel a product or service is not appropriate for you from either a cost or benefit point of view we will tell you so.
We're fully compliant with privacy and security guidelines, have signed all required privacy and security agreements, have developed a privacy and security policy, and take extraordinary steps to safeguard your protected health and personal information.
In short, we're experts in all aspects of health and life insurance and also have relationships with professionals who can help you with very specialized situations.
More choices
Lower rates!
Calculate your health Insurance cost!
Get Rates & Plans
Or call today!
877-734-3884