Newsletter
Life Newsletter - March 2023
WHAT TO ASK YOUR DOCTOR AT EVERY AGE




IS LIFE INSURANCE REALLY NECESSARY DURING A RECESSION?



HOW TO CREATE GENERATIONAL WEALTH

The first article emphasizes the importance of preventive care and contains suggestions about what to ask your doctor in every stage of the life cycle starting in your 20's.




There has been talk in the press about the possibility of having a recession.  The second article explains why retention of or purchase of a life insurance policy makes great sense in the event a recession occurs.




The third article explains the concept of generational wealth and eight different ways of creating it.
WHAT TO ASK YOUR DOCTOR AT EVERY AGE
This blog was written by Michael Davis on February 13, 2023 and was published in the Haven Life blog.
Sure, Haven Life offers no-medical-exam life insurance (editor's note: final expense policies don't require medical exams, and other carriers offer no medical exam life insurance as well), but that doesn't mean you should never get a medical exam. In fact, getting one regularly is a good way to avoid more serious visits to the doctor.
Or, to put it another way, an apple a day will not keep the doctor away — the only thing that will keep the doctor away is seeing the doctor. (Well, that plus a healthy lifestyle and a bit of luck). And as you might already know, in general, the healthier you are, the lower your life insurance premium will probably be.
Anyway, when you do see the doctor, you'll get a lot more out of it if you ask the right questions about your health, including requesting help to stay on top of the right things. To find out what those things are, we asked Jamin Brahmbhatt, MD, a urologist at Orlando Health, for some tips, and we also combed through information from the CDC.
"These are general recommendations, and an individual's specific health needs may vary based on their personal and family medical history," Dr. Brahmbhatt says. "It's important to have open and honest conversations with your healthcare provider about any concerns or questions you may have, and to follow their recommendations for preventative care and screenings."
And to help you have those open and honest conversations about your health care, here are some topics that will be relevant at different ages. 
In this article:
IS LIFE INSURANCE REALLY NECESSARY DURING A RECESSION?
This blog written by Kirk Cremer appeared earlier this year on Life Happens.
Life may have its ups and downs, but so does the economy. Gas prices, grocery prices and the cost of just about everything seem to be going up lately. As items get pricier, you've probably heard talk about the possibility of a recession. But what is that exactly, and how can you justify paying for life insurance at a time like this?
What is a recession exactly?
A recession is defined as a significant decline in economic activity that lasts for months or sometimes even years. Depending on your age, you've likely witnessed several of them in your lifetime already. On the flip side, you've also been around during periods of economic expansion, which occur when the economy grows for two or more consecutive quarters.
However, as scary as recessions may sound, they're considered an unavoidable part of the business cycle and, along with expansion, form a regular cadence that occurs in economies all around the world. Our economy expands and contracts on a regular basis due to national and international market performance. We tend to notice it more, however, when the economy takes a downturn and household budgets are seemingly pushed to the limit.
Cutting costs shouldn't include your life insurance.
If the cost of life insurance seems like a good place to make a cut, think again. A temporary economic downturn is probably not a smart time to discontinue protecting the ones you love. If the unexpected were to happen, would they be able to afford to maintain their current lifestyle without the assistance of your life insurance policy? Would they be able to bear the financial burden of your final arrangements amid increasing costs and fees? These are just a couple of the things to consider as you make budget decisions. Is sacrificing your peace of mind really a smart choice?
Let's face it—it's easy to spend $100 or more each month stopping by the drive-thru for coffee or fast food. Maybe you never considered life insurance because you think it comes with a high price tag. Most people believe it will cost 2 to 3 times more than it really does when, in fact, life insurance is actually pretty affordable. According to the 2022 Insurance Barometer Study, 80% of people overestimate the cost of life insurance. Don't let this common misconception keep you from getting the coverage you need. 
You can't put a price on confidence.
Life insurance is about knowing that your loved ones will be provided for if something happens to you. How does it feel having the confidence that no matter what happens to you, those who mean the most will have financial security? These kinds of considerations are the most important ones to keep in mind. They allow you to sleep peacefully at night, knowing full well that you've done everything you can to help ensure the quality of life for those you love.
Some final food for thought.
It's understandable that rising prices can cause concern, but here's a tip for those looking to maintain a more consistent budget: Check out level-premium insurance. Level-premium is a type of term or permanent life insurance where the premium remains the same over the entire life of the policy. If you want to lock in a rate for the length of your contract, this type of policy is worth your consideration. With this type of coverage, premiums will never go up and are guaranteed to remain the same throughout the length of your contract.
HOW TO CREATE GENERATIONAL WEALTH
The following is an excerpt from a blog written by Nicole Dieker on January 27 for Haven Life.
If you're a parent, you've probably asked yourself what kind of financial legacy you'd like to leave for your child or children. Maybe you've even taken the important steps of buying life insurance to provide a financial safety net or creating a will to ensure your assets will be distributed according to your wishes.
But you might not have thought about how your children's inheritance will be passed down to your grandchildren — or how the lessons you teach your children could eventually be passed along to future generations. Generational wealth compounds, which means that anything you give your children could help them build a better life for your grandchildren, who in turn could pass along assets, skills and knowledge to your great-grandchildren. It's the kind of legacy that could continue to generate wealth long beyond your lifespan.
What Is Generational Wealth?
Generational wealth refers to the money, assets, skills and values you pass along to the next generation. Many parents hope to leave their children an inheritance, for example — but even if you can't leave your children money, you can still pass along skills, values and tools that your children can use to improve their lives, increase their opportunities and build wealth that might someday be passed down to your grandchildren.
This kind of wealth — both asset-based and skills-based — is especially important if your family is part of a group of people who have been historically marginalized or disenfranchised. "Generational wealth benefits families because it gives them the opportunity to succeed despite socio-economic issues and barriers that could otherwise limit them," says Bola Sokunbi, founder and CEO of Clever Girl Finance.
That said, you don't need to pass down a significant inheritance in order to give your children the opportunity to succeed. "You don't need to leave a lot, if someone has the right tools launching into life," Tom Anderson, financial planning expert and author of The Value of Debt in Building Wealth, explains.
Helping your children graduate from college without taking on student loan debt, for example, could give them a huge head start in life — and those kinds of financial boosts can help your children create wealth that can be passed on from generation to generation.
What Can You Do To Create Generational Wealth?
There are many ways to leave your children an inheritance — and not all inheritances involve money. In addition to making your children the beneficiary on your investment accounts or your term life insurance plan, you can also give your children other life-changing tools and skills such as a good education or strong financial values.

Here are eight different ways of creating generational wealth.



Paul has over forty years of benefits experience and has been Director of Employee Benefits for large companies, as well as a benefits consultant with major consulting firms. He understands the life and health insurance needs of individuals and families of all ages. He also has considerable experience in selling life and health insurance to employer groups.




He guides you through the steps of getting insurance and is available to help you both BEFORE and AFTER you've made your purchase decision.
2023 Schedule
Affordable Care Act Special Enrollment
Affordable Care Act open enrollment began November 1, 2022 and ended January 15, 2023 on the Federal Facilitated Marketplace (https://www.healthcare.gov).
Since Open Enrollment has ended, you MUST NOW HAVE a Qualifying Life Event to enroll in a plan with an effective date anytime in 2023.
Call Us At 786-970-0740 (Cell)
to determine what kind of plan you may be eligible for.
2023 Medicare Enrollment
The Medicare Annual Enrollment Period ran from October 15 through December 7, 2022 for a January 1, 2023 effective date.
Otherwise, you're eligible to enroll ONLY if you're first becoming eligible for Medicare or are eligible for another type of enrollment period. Enrollment rules differ between Medicare Supplement plans and Medicare Advantage, Medicare Advantage Prescription Drug, and stand-alone Prescription Drug Plans.
Call us at 561-734-3884 (TTY: 711) or 877-734-3884 (TTY: 711) for details.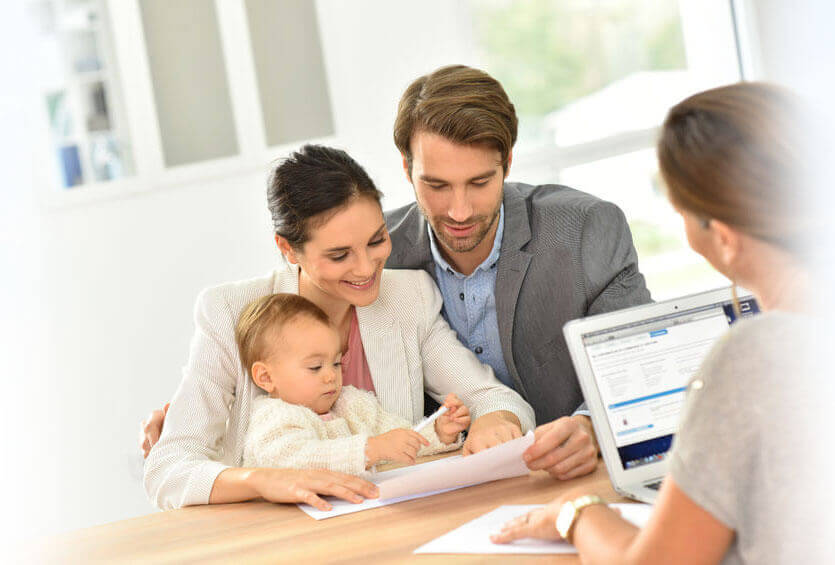 We offer a comprehensive set of Affordable Care Act ("Obamacare") plans
to individuals and families qualified to buy health (tax- and non-tax subsidized) insurance and dental/vision and/or hearing plans through the Federal marketplace (this is called buying "on-exchange" or "on-marketplace") or directly from insurance carriers (this is referred to as buying "off-exchange or -marketplace"). Our Affordable Care Act policies comply with the Affordable Care Act and contain all of the "essential health benefits" required by that law.
The dental/vision and/or hearing insurance
products are available both on an insured or discount basis
We offer short-term health insurance policies
for those who are looking for more inexpensive coverage and shorter term alternatives.
We offer Medicare Supplement, Medicare Advantage, and Part D Drug plans
to Medicare beneficiaries. Our site is compliant with federal, state, and carrier guidelines in selling these policies. See the Medicare section of this site for details.
We represent many carriers that offer supplemental benefits
to both individuals and families and Medicare beneficiaries, and the site contains information about hospital indemnity, cancer, critical illness, gap, accident, and international medical insurance offered by many different carriers. This section of the site also contains valuable information and tools about lowering the cost of prescription medications. Call us if you want more information about or would like to enroll in one of these products.
We also offer Short- and Long-Term Disability products
and can also help you meet the costs of long-term care, nursing home, or short-term (recovery) care needs.
Finally, we have a complete array of Life, Final Expense, and Annuity products
and offer pre-need services in Florida, as we have both life insurance and pre-need licenses in that state.
You pay nothing for our services:
we're paid directly from the carriers we represent, Premiums are NEVER EVER marked up to include paying us for our services: you pay the same whether you order directly from the carrier or the marketplace on your own or directly through us or from our site.
We ONLY offer alternatives that are suitable for you and for which we feel meet YOUR needs.
When or if we feel a product or service is not appropriate for you from either a cost or benefit point of view we will tell you so.
We're fully compliant with privacy and security guidelines, have signed all required privacy and security agreements, have developed a privacy and security policy, and take extraordinary steps to safeguard your protected health and personal information.
In short, we're experts in all aspects of health and life insurance and also have relationships with professionals who can help you with very specialized situations.
More choices
Lower rates!
Calculate your health Insurance cost!
Get Rates & Plans
Or call today!
877-734-3884