Newsletter
Life Newsletter - November 2023



REAL LIFE STORY: ANNUITIES HELP THIS RETIREE MAINTAIN HER INDEPENDENCE




FIVE ADVANTAGES OF COMBINING ANNUITIES AND LIFE INSURANCE FOR RETIREMENT

This month's newsletter is devoted entirely to annuities.

 

The first article (Annuity 101) contains a list of ten questions and answers so can learn about the basics.

 

The second article contains a video demonstrating how annuities helped one retiree maintain her independence.

 

The final article outlines five advantages of combining annuities and life insurance for retirement.
REAL LIFE STORY: ANNUITIES HELP THIS RETIREE MAINTAIN HER INDEPENDENCE
Thanks to the strategies that Linda Billings put in place for her retirement, with the help of her insurance professional, she doesn't have to work. As part of the planning they did, Linda purchased several annuities, which now cover 100% of her current and anticipated monthly expenses.
"I don't worry when I get into bed. I don't fret about my financial situation anymore," says Linda. "How many people headed for retirement are able to say that?"
FIVE ADVANTAGES OF COMBINING ANNUITIES AND LIFE INSURANCE FOR RETIREMENT
This article by Shawn Plummer, appeared on June 12, 2023 in Life Happens.
Preparing for your retirement needs careful planning to ensure you get the right benefits after years of hard work. Combining annuities and life insurance can be one way to achieve a comprehensive plan that sets you on the right track for a relaxing retirement.
You can use both annuities and life insurance as part of your retirement strategy. This approach delivers several benefits, depending on your specific financial situation.
What Are Annuities and Life Insurance?
First, let's look at the two options. With an annuity, you pay a regular premium in exchange for a guaranteed stream of income to cover your living expenses during your retirement. This could be for a fixed length of time or for the rest of your life—you can choose from different types of annuities to match your financial capacity.
Meanwhile, life insurance helps your loved ones manage financially after your passing. You pay a premium in exchange for a death benefit. Your beneficiaries will receive cash when you die to cover any expenses they need to, like paying for your funeral, replacing lost income, covering debts and more.
1. Guaranteed Income and Death Benefit
Combining annuities and life insurance can give you a reliable source of income during your retirement years, as well as a death benefit for your beneficiaries after you die. You have the option to use a portion of your life insurance policy's premiums to purchase an annuity, allowing you to maximize your coverage.
Purchasing what's known as a period-certain annuity offers a similar benefit. This type of annuity provides guaranteed income within a certain period, such as 10 years. If you pass away during that period, your beneficiaries will continue to receive your income until its expiration. Compare this to a conventional life annuity, which pays out until you die (an uncertain period of time).
It's important to work with a qualified insurance professional to identify the best ways to combine annuities and life insurance.
2. Tax Advantages
Both annuities and life insurance policies offer tax advantages that contribute to improving your retirement plan.
Annuities offer tax-deferred growth, which eliminates the need to pay taxes on your earnings until you withdraw them, reducing your tax liability while your annuity increases in value. Meanwhile, life insurance proceeds are generally income-tax-free for your beneficiaries.
3. Diversification
Uniting your annuity and life insurance diversifies your retirement portfolio. Annuities let you forecast and conserve your source of income, while life insurance assures a potential lump sum payout to your beneficiaries.
This diversification helps manage risk and protects your retirement savings from market fluctuations. It further balances your retirement planning and asset management.
4. Estate Planning
You can use life insurance as part of your estate planning strategy to transfer your wealth to your heirs in a tax-efficient manner. Combining annuities and life insurance further provides you with a comprehensive estate plan covering both lifetime income generation and a legacy for your loved ones.
Other than the smooth transfer of wealth, you can expect the following benefits:
Improve control over the distribution of assets after death.

Avoid probate, which makes the processing of death benefits time-consuming and expensive.

Minimize estate and other taxes that may be due upon your death.

Use annuity payments to cover ongoing expenses.

Ensure the fair share of the inheritance.
5. Peace of Mind
Overall, both annuities and life insurance promote peace of mind for you and your loved ones. If you want to know for certain that you won't run out of money in retirement, annuities can help. And with life insurance, you can be assured that your loved ones will be financially protected when you die.
Having both annuities and life insurance gives you more flexibility and control over your financial assets. More importantly, this approach helps address your care costs, bills, debts and other financial expenses.
Retirement should be carefree and relaxing—financial certainty is a key part of making sure you can enjoy this period of your life. Working with a qualified insurance professional is the best method when considering annuities and life insurance. Your insurance professional will explain your options and guide you to a solution that maximizes these advantages. 



Paul has over forty years of benefits experience and has been Director of Employee Benefits for large companies, as well as a benefits consultant with major consulting firms. He understands the life and health insurance needs of individuals and families of all ages. He also has considerable experience in selling life and health insurance to employer groups.




He guides you through the steps of getting insurance and is available to help you both BEFORE and AFTER you've made your purchase decision.
Your copy should address 3 key questions: Who am I writing for? (Audience) Why should they care? (Benefit) What do I want them to do here? (Call-to-Action)
Create a great offer by adding words like "free" "personalized" "complimentary" or "customized." A sense of urgency often helps readers take an action, so think about inserting phrases like "for a limited time only" or "only 7 remaining"!
Schedule For 2024
Affordable Care Act Enrollment
Affordable Care Act open enrollment began November 1, 2023 and ends January 15, 2024 on the Federal Facilitated Marketplace (https://www.healthcare.gov).
You do NOT need a Qualifying Life Event to enroll and there are no pre-existing condition limitations.
Call Us At 786-970-0740 (Cell)
to determine what kind of plan you may be eligible for.
2024 Annual Enrollment Period For Medicare Eligibles
The Annual Enrollment Period for Medicare-eligibles runs from October 15 through December 7, 2023 for a January 1, 2024 effective date.
Otherwise, you're eligible to enroll ONLY if you're first becoming eligible for Medicare or are eligible for another type of enrollment period. Enrollment rules differ between Medicare Supplement plans and Medicare Advantage, Medicare Advantage Prescription Drug, and separate Medicare drug coverage (Part D).
Call us at 877-734-3884 (TTY: 711) for details.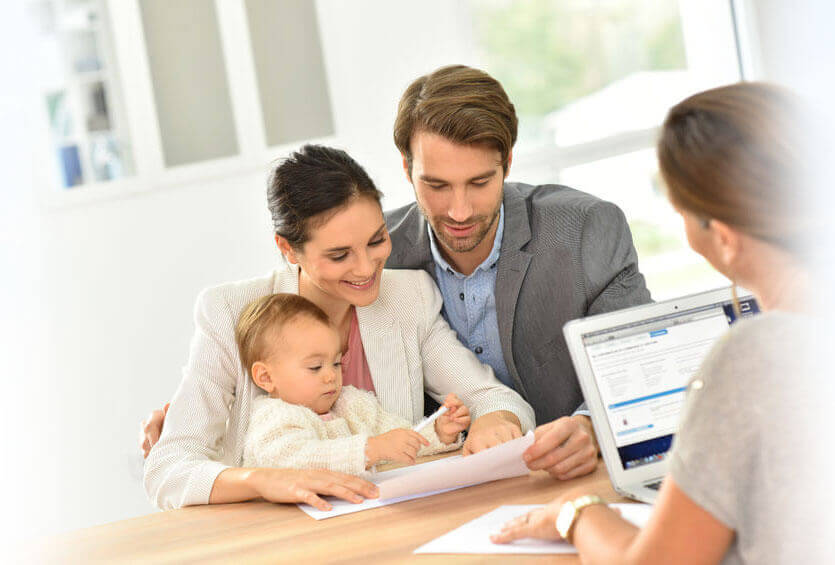 We offer a comprehensive set of Affordable Care Act ("Obamacare") plans
to individuals and families qualified to buy health (tax- and non-tax subsidized) insurance and dental/vision and/or hearing plans through the Federal marketplace (this is called buying "on-exchange" or "on-marketplace") or directly from insurance carriers (this is referred to as buying "off-exchange or -marketplace"). Our Affordable Care Act policies comply with the Affordable Care Act and contain all of the "essential health benefits" required by that law.
The dental/vision and/or hearing insurance
products are available both on an insured or discount basis
We offer short-term health insurance policies
for those who are looking for more inexpensive coverage and shorter term alternatives.
We offer Medicare Supplement, Medicare Advantage, and Part D Drug plans
to Medicare-eligibles. Our site is compliant with federal, state, and carrier guidelines in selling these policies. See the Medicare-eligibles section of this site for details.
We represent many carriers that offer supplemental benefits
to both individuals and families and Medicare beneficiaries, and the site contains information about hospital indemnity, cancer, critical illness, gap, accident, and international medical insurance offered by many different carriers. This section of the site also contains valuable information and tools about lowering the cost of prescription medications. Call us if you want more information about or would like to enroll in one of these products.
We also offer Short- and Long-Term Disability products
and can also help you meet the costs of long-term care, nursing home, or short-term (recovery) care needs.
Finally, we have a complete array of Life, Final Expense, and Annuity products
and offer pre-need services in Florida, as we have both life insurance and pre-need licenses in that state.
You pay nothing for our services:
we're paid directly from the carriers we represent, Premiums are NEVER EVER marked up to include paying us for our services: you pay the same whether you order directly from the carrier or the marketplace on your own or directly through us or from our site.
We ONLY offer alternatives that are suitable for you and for which we feel meet YOUR needs.
When or if we feel a product or service is not appropriate for you from either a cost or benefit point of view we will tell you so.
We're fully compliant with privacy and security guidelines, have signed all required privacy and security agreements, have developed a privacy and security policy, and take extraordinary steps to safeguard your protected health and personal information.
In short, we're experts in all aspects of health and life insurance and also have relationships with professionals who can help you with very specialized situations.
More choices
Lower rates!
Calculate your health Insurance cost!
Get Rates & Plans
Or call today!
877-734-3884 (TTY 711)