Newsletter
ACA March 2023
CONTINUOUS MEDICAID ENROLLMENT PROVISION ENDS MARCH 31




MEDICAL DEBT HAS DECLINED 18% SINCE 2020




CHECK YOUR MAIL FOR FORM 1095-A

The first article explains that Medicaid will be returning to the methods and frequency of redetermining eligibility that existed before the pandemic. Medicaid enrollment increased significantly during the pandemic, and redetermination of continued eligibility was suspended during the COVID 19 emergency. As a result, it's expected that a significant number of Medicaid beneficiaries will be losing Medicaid eligibility, but some of these people may have enough income to qualify for an Affordable Care Act plan and, if so, they'll be eligible for a special enrollment period to enroll. (Medicare-eligible beneficiaries who lose Medicaid eligibility will have a special enrollment period to enroll for a Medicare Advantage plan for which they may qualify.)

 

The second article says that medical debt has declined 18% since 2020. However, medical debts still exceed credit card debt, personal loans, and utility and phone bills combined.

 

If you received a subsidy (aka premium tax credit) through healthcare.gov in 2022 you'll need to reconcile your actual income for 2022 against the income that was used to calculate your subsidy, and will need to utilize Form 1095-A to obtain the necessary information. This form comes from healthcare.gov and not from the IRS. You should have received the form in early February, but if you haven't received it and/or need help finding it, contact us at 786-970-0740.



CONTINUOUS MEDICAID ENROLLMENT PROVISION ENDS MARCH 31
Medicaid enrollment increased significantly during the pandemic, and individuals were kept on Medicaid without requiring the annual or periodic Medicaid eligibility recertification process that existed prior to the pandemic.
At the start of the pandemic, Congress enacted the Families First Coronavirus Response Act (FFCRA), which included a requirement that Medicaid programs keep people continuously enrolled through the end of the month in which the COVID-19 public health emergency (PHE) ends, in exchange for enhanced federal funding. Primarily due to the continuous enrollment provision, Medicaid enrollment has grown substantially compared to before the pandemic and the uninsured rate has dropped.
But, when the continuous enrollment provision ends, millions of people could lose coverage that could reverse recent gains in coverage. As part of an end-of-the-year spending bill, signed into law on December 29, 2022, Congress set an end to the continuous enrollment provision on March 31, 2023, and phase down the enhanced federal Medicaid matching funds through December 2023. States that accept the enhanced federal funding can resume disenrollments beginning in April but must meet certain reporting and other requirements during the unwinding process.
Read more about this here.
Each state that accepted enhanced federal funding must develop a plan. Florida's Department of Children and Families will begin reviewing the eligibility of 4.9 million Floridians currently on the Medicaid program in March, and the reviews will be completed by April 2024. The first termination of those found to be ineligible or who fail to complete the renewal process will be April 31, 2023. It's expected that a significant number of Floridians formerly enrolled in Medicaid will be disenrolled from that program. 
This Q&A explains why so many Florida parents and caregivers are likely to lose Medicaid eligibility when the continuous coverage requirement ends; their coverage options; and how they can prepare. ​Read Q&A  
Some members of these groups will likely be affected when the extended Medicaid coverage requirement ends:
The most important message for Medicaid recipients NOW is to update their information, including their address, on the Department of Children and Family's ACCESS website.  
Terminated individuals will receive 60 days' advance notice from the Department of Children and Families and may be eligible for another health coverage option, e.g. an Affordable Care Act plan, another type of Medicaid, or enrollment in a different Medicare Advantage plan..
If you're contacted by the Department of Children and Families to provide income information it's VERY important that you provide it, as failure to provide the information will result in your Medicaid disenrollment. You must fall within Florida's guidelines for income and assets to continue to be eligible for Medicaid. Terminated individuals and families who aren't eligible for Medicare and whose income is at least 100% of the Federal Poverty Level may qualify for a special enrollment period to enroll in an Affordable Care Act plan, and Medicare-eligible individuals may be eligible to enroll in a different Medicare Advantage plan and/or a different level of Medicaid.
Please contact us at 561-734-3884 (individuals not eligible for Medicare) or 561-734-3884 (Medicare eligibles) if you have any questions or receive notice of termination or change of level of Medicaid coverage.
MEDICAL DEBT HAS DECLINED 18% SINCE 2020
The number of people with medical debt on their credit reports fell by 8.2 million—or 17.9%—between 2020 and 2022, according to a February 14 report from the Consumer Financial Protection Bureau (CFPB).
White House officials said in a separate draft report that the two-year drop likely stems from their policies. Among the programs they say contributed to less debt was an expansion of the Affordable Care Act, which added 4.2 million people with some form of health insurance. Also, local governments are leveraging $16 million in coronavirus relief funds to wipe out $1.5 billion worth of medical debt.
There has also been a persistent effort by the CFPB to reduce medical debt. The major credit rating agencies said last year that they will no longer include in their reports medical debts under $500 or debts that were already repaid. The agencies will also extend the time it takes to add medical debt to reports from six months to one year, possibly giving families more time to repay before being penalized with lower credit scores.
White House officials said the decline in debt could reduce fears about medical bills that can prevent people from making needed doctor appointments and filling pharmaceutical prescriptions.
While economic measures such as the unemployment rate and inflation can swing up and down, the decline in medical debt shows that steady progress is being made. Some 13.5% of the 279 million people with credit reports had at least one medical debt, down from 16.4% in 2020 and 19.4% in 2014.
Still, unpaid medical bills account for more than half of all debt in collections, according to the White House report. As a result, medical debt exceeds credit cards, personal loans, and utilities and phone bills combined.
There is also evidence that the decline predates Joe Biden's presidency. The amount of medical debt on credit reports fell to $111 billion from $143 billion between 2018 and the first half of 2021, according to a March 2022 report by the CFPB.
Some communities such as Chicago, New Orleans, Pittsburgh and Toledo, Ohio, are using $16 million in funds from 2021 COVID-19 relief funds to buy medical debt and forgive it. So far, the spending plans are eliminating $1.5 billion in medical debt, a ratio of about 100-to-1 for the expenditures by the local governments.
CHECK YOUR MAIL FOR FORM 1095-A
About Paul Cholak
Paul has over forty years of benefits experience and has been Director of Employee Benefits for large companies, as well as a benefits consultant with major consulting firms. He understands the health and life insurance needs of individuals and families of all ages. He also has considerable experience in selling health and life insurance to employer groups.
He guides you through the steps of getting health and/or life insurance and is available to help you both BEFORE and AFTER you've made your purchase decision.
2023 Schedule
Affordable Care Act Special Enrollment
Affordable Care Act open enrollment began November 1, 2022 and ended January 15, 2023 on the Federal Facilitated Marketplace (https://www.healthcare.gov).
Since Open Enrollment has ended, you MUST NOW HAVE a Qualifying Life Event to enroll in a plan with an effective date anytime in 2023.
Call Us At 786-970-0740 (Cell)
to determine what kind of plan you may be eligible for.
2023 Medicare Enrollment
The Medicare Annual Enrollment Period ran from October 15 through December 7, 2022 for a January 1, 2023 effective date.
Otherwise, you're eligible to enroll ONLY if you're first becoming eligible for Medicare or are eligible for another type of enrollment period. Enrollment rules differ between Medicare Supplement plans and Medicare Advantage, Medicare Advantage Prescription Drug, and stand-alone Prescription Drug Plans.
Call us at 561-734-3884 (TTY: 711) or 877-734-3884 (TTY: 711) for details.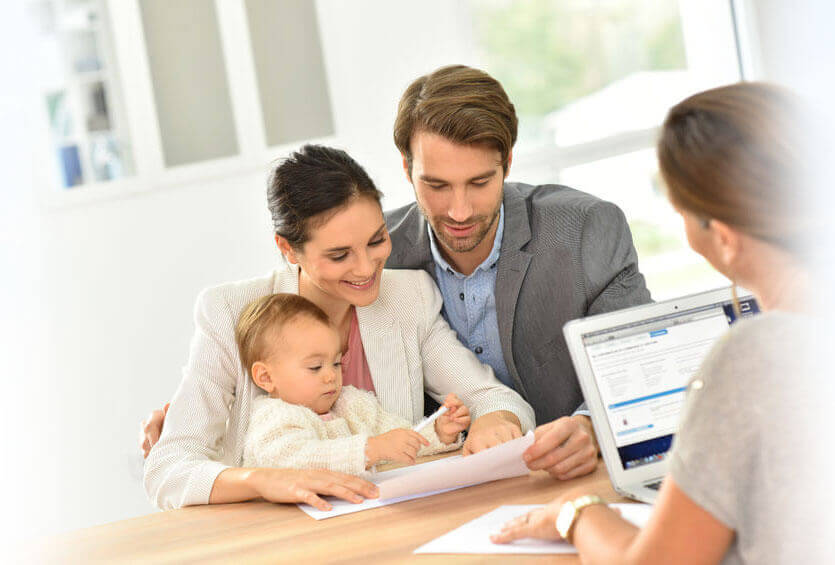 We offer a comprehensive set of Affordable Care Act ("Obamacare") plans
to individuals and families qualified to buy health (tax- and non-tax subsidized) insurance and dental/vision and/or hearing plans through the Federal marketplace (this is called buying "on-exchange" or "on-marketplace") or directly from insurance carriers (this is referred to as buying "off-exchange or -marketplace"). Our Affordable Care Act policies comply with the Affordable Care Act and contain all of the "essential health benefits" required by that law.
The dental/vision and/or hearing insurance
products are available both on an insured or discount basis
We offer short-term health insurance policies
for those who are looking for more inexpensive coverage and shorter term alternatives.
We offer Medicare Supplement, Medicare Advantage, and Part D Drug plans
to Medicare beneficiaries. Our site is compliant with federal, state, and carrier guidelines in selling these policies. See the Medicare section of this site for details.
We represent many carriers that offer supplemental benefits
to both individuals and families and Medicare beneficiaries, and the site contains information about hospital indemnity, cancer, critical illness, gap, accident, and international medical insurance offered by many different carriers. This section of the site also contains valuable information and tools about lowering the cost of prescription medications. Call us if you want more information about or would like to enroll in one of these products.
We also offer Short- and Long-Term Disability products
and can also help you meet the costs of long-term care, nursing home, or short-term (recovery) care needs.
Finally, we have a complete array of Life, Final Expense, and Annuity products
and offer pre-need services in Florida, as we have both life insurance and pre-need licenses in that state.
You pay nothing for our services:
we're paid directly from the carriers we represent, Premiums are NEVER EVER marked up to include paying us for our services: you pay the same whether you order directly from the carrier or the marketplace on your own or directly through us or from our site.
We ONLY offer alternatives that are suitable for you and for which we feel meet YOUR needs.
When or if we feel a product or service is not appropriate for you from either a cost or benefit point of view we will tell you so.
We're fully compliant with privacy and security guidelines, have signed all required privacy and security agreements, have developed a privacy and security policy, and take extraordinary steps to safeguard your protected health and personal information.
In short, we're experts in all aspects of health and life insurance and also have relationships with professionals who can help you with very specialized situations.
More choices
Lower rates!
Calculate your health Insurance cost!
Get Rates & Plans
Or call today!
877-734-3884