Newsletter
ACA November 2023
AFFORDABLE CARE ACT OPEN ENROLLMENT BEGINS TODAY




NEW CONSENT AND APPLICATION DOCUMENTATION REQUIREMENTS




WHAT INCOME IS USED TO DETERMINE ELIGIBILITY FOR 2024 TAX SUBSIDIES (PREMIUM REDUCTIONS) AND COST SHARING REDUCTIONS?

The first article contains information about 2024 Open Enrollment for Affordable Care Act plans.

 

The second article explains the consent and application document requirements that must be met before an agent can provide enrollment assistance to clients. These requirements are applicable during open enrollment for the first time.

 

The third article contains the table that is used to determine tax subsidies (i.e., reductions from the carrier's gross premium) for 2024 ACA plans and also explains how families who are offered employer group coverage can qualify for federal tax subsidies. 
AFFORDABLE CARE ACT OPEN ENROLLMENT BEGINS TODAY
2024 Affordable Care Act plans were posted on healthcare.gov as of October 25, and open enrollment for 2024 plans begins today and runs through January 15, 2024. Applications made between today and December 15 will have an effective date of January 1, 2024. Applications made between December 16 and January 15, 2024 will have an effective date of February 1, 2024.
The above dates apply to open enrollment through healthcare.gov. Florida uses the healthcare.gov enrollment site. Those applying in states that have their own enrollment systems may have different open enrollment beginning and ending dates.
We will begin contacting our current clients to determine what they want to do regarding their 2024 enrollments. We will work with our clients to have them actively re-enroll in 2024 plans using projections of their 2024 income so their marketplace subsidies will be as accurate as possible and the possibility of having to adjust when they file their 2024 tax returns will be minimized.
We are either appointed with or can enroll clients through referral agreements with all carriers who operate in Florida: Aetna CVS Health, Ambetter, AmeriHealth Caritas, AvMed, Cigna, Florida Blue and subsidiaries, Health First, Molina, Oscar, and United Healthcare.
Individuals and families can enroll during open enrollment without having a qualifying life event. Those enrolling must be legal U.S. permanent residents and not be eligible for Part A of Medicare. To be eligible for a subsidy (used to reduce the premium) individuals in non-Medicaid expansion states like Florida must have modified adjusted gross income between 100% and 400% of the Federal Poverty level or, if earnings are above 400%, their projected 2024 earnings must be less than 8.5% of the benchmark (second lowest-cost) silver level plan in their zip code.
Individuals can't be rejected for an Affordable Care Act plan for having a pre-existing medical condition. 
NEW CONSENT AND APPLICATION DOCUMENTATION REQUIREMENTS
Effective as of June 25, agents are now required to document the receipt of consent from the consumer or their authorized representative prior to providing enrollment assistance to clients. This requirement includes, but is not limited to, conducting searches for consumer applications, helping consumers apply for financial assistance or enroll in a Marketplace Qualified Health Plan (QHP), or calling the Marketplace Call Center to ask about the status of a Marketplace enrollment or to make changes to an application.
Agents are also required to document that eligibility application information has been reviewed by and confirmed to be accurate by the consumer or their authorized representative prior to applying.
The documentation that a consumer has reviewed an application prior to submission must include: (1) the date the information was reviewed; (2) the name of the consumer or their authorized representative; (3) an explanation of the attestations at the end of the eligibility application; and (4) the name of the assisting agent.

The documentation of consumer consent must include: (1) a description of the scope, purpose, and duration of the consent; (2) the date consent was given; (3) the name of the consumer or their authorized representative; (4) the name of the agent, broker, web-broker, or agency granted consent; and (5) a process through which consent may be rescinded.

The documentation must be maintained for a minimum of 10 years and provided to CMS (Centers for Medicare and Medicaid Services) upon request.
We are meeting the above requirements by recording consumer consent using the recording capability we have on our 561-734-3884 office phone number.
Agents and brokers and any third party with which they have entered a business relationship (e.g., for purposes of generating leads) may not release, publish, or disclose consumer PII to unauthorized personnel and must protect this information in accordance with federal laws and regulations regarding the handling of PII. 
WHAT INCOME IS USED TO DETERMINE ELIGIBILITY FOR 2024 TAX SUBSIDIES (PREMIUM REDUCTIONS) AND COST SHARING REDUCTIONS?
THIS FEDERAL POVERTY LEVEL CHART WILL BE USED FOR DETERMINING TAX SUBSIDIES AND COST SHARING REDUCTIONS FOR 2024 PLANS
Those with modified adjusted gross income (MAGI) above 400% may qualify for tax subsidies if the cost of the benchmark (i.e., second lowest cost) silver plan in their zip code exceeds 8.5% of their income.
Note: Premiums are based on zip code of residence and are based on age and smoking status. Males and females pay the same premiums.
HOW CAN AN EMPLOYEE/FAMILY OFFERED GROUP COVERAGE BECOME ELIGIBLE FOR AN ACA SUBSIDY?
Before 2023 employees AND families could only become eligible for a tax subsidy if the EMPLOYEE's portion of the premium for the lowest-priced "self-only" coverage was more than 9.62% of his or her HOUSEHOLD income and/or if the plan did not meet what is called the "minimum value" standard. This was called the "family glitch" and roughly 5 million people could not qualify to receive a tax subsidy.
The IRS finalized a rule change in October 2022 that applies for ACA coverage starting in 2023.
Instead of basing the affordability determination for a family's employer-sponsored health insurance on just the cost to cover the employee, the determination is now based on the cost to cover the employee plus family members, if applicable.
If a family must pay more than 8.39% of household income for the employer-sponsored plan in 2024, they will potentially be eligible for premium tax credits in the marketplace. The same is also be true if the coverage offered to the family does not provide minimum value (i.e., at least 60% actuarial value, which means the value provided by the typical bronze plan). So, if an employer offers, for example, separate coverage to family members that is affordable but that doesn't provide minimum value, the family members would potentially still be eligible for a subsidy to buy a marketplace plan.
There is a separate affordability determination for the employee (based on self-only coverage), and for family members (based on the total cost of family coverage). So, depending on how an employer subsidizes the cost of family coverage, it's possible that coverage could be considered affordable for the employee but not for family members. In that case, the family members would potentially be eligible for a premium tax credit in the marketplace, but the employee would not.
Here is additional information contained on the healthcare.gov website: https://www.healthcare.gov/glossary/affordable-coverage/ .
About Paul Cholak
Paul has over forty years of benefits experience and has been Director of Employee Benefits for large companies, as well as a benefits consultant with major consulting firms. He understands the health and life insurance needs of individuals and families of all ages. He also has considerable experience in selling health and life insurance to employer groups.
He guides you through the steps of getting health and/or life insurance and is available to help you both BEFORE and AFTER you've made your purchase decision.
Schedule For 2024
Affordable Care Act Enrollment
Affordable Care Act open enrollment began November 1, 2023 and ends January 15, 2024 on the Federal Facilitated Marketplace (https://www.healthcare.gov).
You do NOT need a Qualifying Life Event to enroll and there are no pre-existing condition limitations.
Call Us At 786-970-0740 (Cell)
to determine what kind of plan you may be eligible for.
2024 Annual Enrollment Period For Medicare Eligibles
The Annual Enrollment Period for Medicare-eligibles runs from October 15 through December 7, 2023 for a January 1, 2024 effective date.
Otherwise, you're eligible to enroll ONLY if you're first becoming eligible for Medicare or are eligible for another type of enrollment period. Enrollment rules differ between Medicare Supplement plans and Medicare Advantage, Medicare Advantage Prescription Drug, and separate Medicare drug coverage (Part D).
Call us at 877-734-3884 (TTY: 711) for details.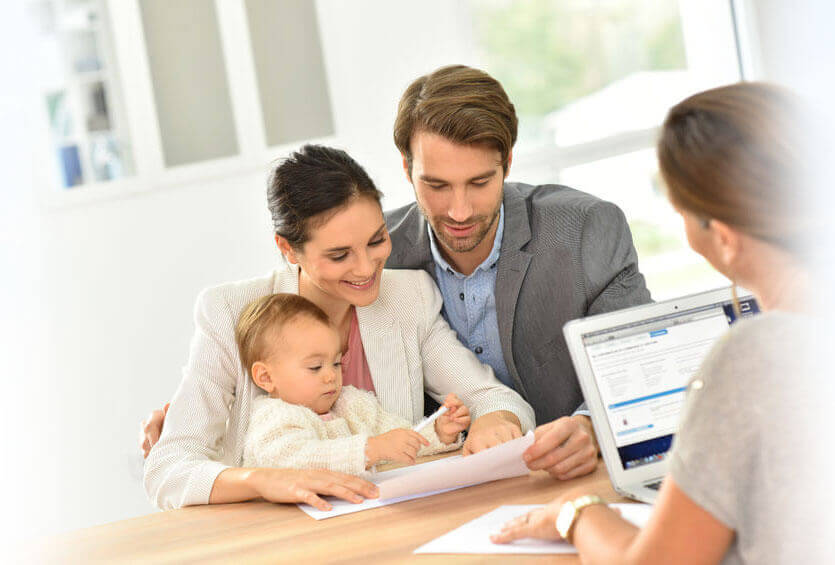 We offer a comprehensive set of Affordable Care Act ("Obamacare") plans
to individuals and families qualified to buy health (tax- and non-tax subsidized) insurance and dental/vision and/or hearing plans through the Federal marketplace (this is called buying "on-exchange" or "on-marketplace") or directly from insurance carriers (this is referred to as buying "off-exchange or -marketplace"). Our Affordable Care Act policies comply with the Affordable Care Act and contain all of the "essential health benefits" required by that law.
The dental/vision and/or hearing insurance
products are available both on an insured or discount basis
We offer short-term health insurance policies
for those who are looking for more inexpensive coverage and shorter term alternatives.
We offer Medicare Supplement, Medicare Advantage, and Part D Drug plans
to Medicare-eligibles. Our site is compliant with federal, state, and carrier guidelines in selling these policies. See the Medicare-eligibles section of this site for details.
We represent many carriers that offer supplemental benefits
to both individuals and families and Medicare beneficiaries, and the site contains information about hospital indemnity, cancer, critical illness, gap, accident, and international medical insurance offered by many different carriers. This section of the site also contains valuable information and tools about lowering the cost of prescription medications. Call us if you want more information about or would like to enroll in one of these products.
We also offer Short- and Long-Term Disability products
and can also help you meet the costs of long-term care, nursing home, or short-term (recovery) care needs.
Finally, we have a complete array of Life, Final Expense, and Annuity products
and offer pre-need services in Florida, as we have both life insurance and pre-need licenses in that state.
You pay nothing for our services:
we're paid directly from the carriers we represent, Premiums are NEVER EVER marked up to include paying us for our services: you pay the same whether you order directly from the carrier or the marketplace on your own or directly through us or from our site.
We ONLY offer alternatives that are suitable for you and for which we feel meet YOUR needs.
When or if we feel a product or service is not appropriate for you from either a cost or benefit point of view we will tell you so.
We're fully compliant with privacy and security guidelines, have signed all required privacy and security agreements, have developed a privacy and security policy, and take extraordinary steps to safeguard your protected health and personal information.
In short, we're experts in all aspects of health and life insurance and also have relationships with professionals who can help you with very specialized situations.
More choices
Lower rates!
Calculate your health Insurance cost!
Get Rates & Plans
Or call today!
877-734-3884 (TTY 711)