Newsletter
ACA July 2023
KEY FACTS ABOUT 2024 ACA ENROLLMENT




AT LEAST HALF OF CONSUMERS ACROSS ALL TYPES OF HEALTH INSURANCE HAD A PROBLEM WITH THEIR COVERAGE IN THE PAST YEAR



NON-PROFIT HOSPITAL FINANCIAL ASSISTANCE




The first article contains key facts about 2024 Affordable Care Act enrollment. We'll furnish more details about 2024 plans and benefits after the 2024 plans are approved.




The second article reports results of a Kaiser Family Foundation survey that shows a majority of those within the main four categories of health insurance--employer group, the Federal Health Insurance Marketplace (for Affordable Care Act plans), Medicare, and Medicaid--experienced problems with their plans in the last year.




The last article explains non-profit hospital financial assistance plans, including how they work, who is eligible, and how to apply for such assistance.



KEY FACTS ABOUT 2024 ACA ENROLLMENT
This article contains key facts about 2024 open enrollment for Affordable Care Act open enrollment.
Comprehensive health coverage that offers the benefits and protections of the Affordable Care Act can only be sold during open enrollment or special enrollment.
Open enrollment is the only time you can shop for health plans in the individual and family market without qualifying for

 

special enrollment

.
To qualify for special enrollment, you must have a Qualifying Life Event (QLE) , such as losing employer-based coverage.
If you're enrolling on healthcare.gov for the first time or changing carriers, you must make your first ("binder") payment before the effective date of coverage or you'll either lose your coverage or your cost assistance (see fourth bullet below).
You'll miss your opportunity to get guaranteed issue comprehensive coverage in the individual and family market if you don't shop during open enrollment (or qualify for a special enrollment period), as only plans sold during these periods are required to meet the standards and offer the

essential health benefits

,

rights, and protections of the Affordable Care Act.
You can enroll in or change plans during open enrollment or if you qualify for a special enrollment period. You can also re-enroll in your existing on- marketplace plan during open enrollment.
If you enroll during open enrollment in states (e.g., Florida) that participate on healthcare.gov, coverage will be effective January 1, 2024 if you enroll between November 1 and December 15, 2023 or February 1, 2024 if you enroll between December 16, 2023 and January 15, 2024.
Only plans sold on healthcare.gov or the seventeen states and District of Columbia that run their own exchanges in lieu of participating on healthcare.gov qualify for cost assistance. (

NOTE

: we can help you choose plans on healthcare.gov (or directly with insurance carriers). We have special software that allows us to expedite the process and quickly help you enroll.

In accordance with recently issued government regulations you must provide written or recorded telephonic consent for us to help you enroll for a plan on healthcare.gov and to collect your Personal Health Information (PHI) for purposes such as helping you enroll, submitting required "data reconciliation" documents, making payment arrangements, and handling plan administrative issues. You're required to maintain a record of providing your consent.
Here are a few additional points to consider:
In the past, open enrollment in the federal marketplace (healthcare.gov) has been extended. Despite this, one should never count on extensions. 

We advise shopping early to avoid missing the official deadline.

 If things change, we'll make sure to keep you updated.

You should pay careful attention to deductibles, copays, coinsurance, and out-0f-pocket maximums; coverage of your medications; and whether your providers accept the plan when shopping for a plan.
If your income is between 100% and 250% of the Federal Poverty Level, you'll qualify for a Silver Level plan that provides BOTH tax credits and a Cost Sharing Reduction (CSR). CSR's can lower your copays, deductibles and maximum out-of-pocket benefits and, if you qualify, in most cases are the most cost effective way of buying an Affordable Care Act plan.
Plans are available in four different "metallic" levels--Bronze, Silver, Gold, and Platinum. On an actuarial basis, these plans are designed to pay for approximately 60, 70, 80, and 90% respectively of your covered medical bills. If you qualify for a Cost Sharing Reduction (see above bullet), this in essence makes your Silver plan into a Gold or Platinum plan, depending on your level of cost sharing reduction, at no additional cost.
Carriers have submitted proposals for their 2024 Affordable Care Act plans for state and Federal approval, and details concerning 2024 plans won't be available until the Fall. We'll have more details both on our website at www.getinsuranceanywhere.com and in this newsletter as 2024 plans are approved and announced.
AT LEAST HALF OF CONSUMERS ACROSS ALL TYPES OF HEALTH INSURANCE HAD A PROBLEM WITH THEIR COVERAGE IN THE PAST YEAR
A Kaiser Family Foundation survey published on June 15 finds that at least half of those within each of four major types of health coverage—employer, Affordable Care Act (through healthcare.gov), Medicare, and Medicaid —say they had a problem using their coverage in the past year. 58% of all people surveyed say they had a problem with their coverage, whereas 60% of those with employer group coverage and 56% of those with Affordable Care Act coverage said they had such problems.
Problems vary across the four types of insurance but include such things as denied claims for care they thought was covered, difficulty finding an in-network doctor or other provider, and delays and denials of care that involved an insurer's prior authorization.
The largest problem for those on employer group and ACA plans was that their insurance paid less than expected. (35% of those with employer group coverage and 28% of those with Marketplace coverage said this was a problem.)
Problems are more common among people with greater health care needs. For example:
Two thirds of consumers who rate their own health as "fair" or "poor" encountered a problem in the past year.
Almost three quarters (74%) of those who received mental health treatment in the past year reported a problem.
More than three quarters (78%) of those who received a lot of health care (more than 10 provider visits in the past year) reported a problem.
"The survey shows that the sheer complexity of insurance is as big a problem as affordability, particularly for those with the greatest needs," Kaiser Family Foundation and CEO Drew Altman says. "People report an obstacle course of claims denials, limited in-network providers, and a labyrinth of red tape, with many saying it prevented them from getting needed care."
NON-PROFIT HOSPITAL FINANCIAL ASSISTANCE
More than half of all U.S. hospitals are non-profits. Non-profit hospitals must have what are referred to as "charity care" (also called financial assistance) programs to keep their tax-exempt status. These programs decrease medical bills for low and middle-income patients. In addition, many states have debt forgiveness programs as well. Non-profit hospitals do not actively market these programs and many people are not aware that they exist.
IRS code 501 (r) requires non-profit hospitals to:
Have a policy that explains who qualifies and how to apply;
Post the policy on their website, flyers, billing statements, and signs in the hospital;
Give patients at least 240 days to apply after they receive a bill, and a reasonable chance to fix incomplete applications;
Pause sending a bill to collections while they are reviewing the financial assistance application; and
Send the patient a letter with the final charity care decision and reason.
Each non-profit hospital runs its own financial assistance program. They get to decide how patients must apply and who qualifies. They typically consider the patient's income and the number of people in the household (many programs require household income to be 250% or less of the Federal Poverty Level, but some non-profits have programs that permit household income of up to 400% of the Federal Poverty Level or even more.)
Please contact us at 786-970-0740 or 561-734-3884 if you'd like more information on these programs. A website called Dollar For offers free service in helping individuals apply for assistance under these programs.
About Paul Cholak
Paul has over forty years of benefits experience and has been Director of Employee Benefits for large companies, as well as a benefits consultant with major consulting firms. He understands the health and life insurance needs of individuals and families of all ages. He also has considerable experience in selling health and life insurance to employer groups.
He guides you through the steps of getting health and/or life insurance and is available to help you both BEFORE and AFTER you've made your purchase decision.
2023 Schedule
Affordable Care Act Special Enrollment
Affordable Care Act open enrollment began November 1, 2022 and ended January 15, 2023 on the Federal Facilitated Marketplace (https://www.healthcare.gov).
Since Open Enrollment has ended, you MUST NOW HAVE a Qualifying Life Event to enroll in a plan with an effective date anytime in 2023.
Call Us At 786-970-0740 (Cell)
to determine what kind of plan you may be eligible for.
2023 Annual Enrollment Period For Medicare-Eligibles
The Annual Enrollment Period for Medicare-eligibles runs from October 15 through December 7, 2023 for a January 1, 2024 effective date.
Otherwise, you're eligible to enroll ONLY if you're first becoming eligible for Medicare or are eligible for another type of enrollment period. Enrollment rules differ between Medicare Supplement plans and Medicare Advantage, Medicare Advantage Prescription Drug, and separate Medicare drug coverage (Part D).
Call us at 877-734-3884 (TTY: 711) for details.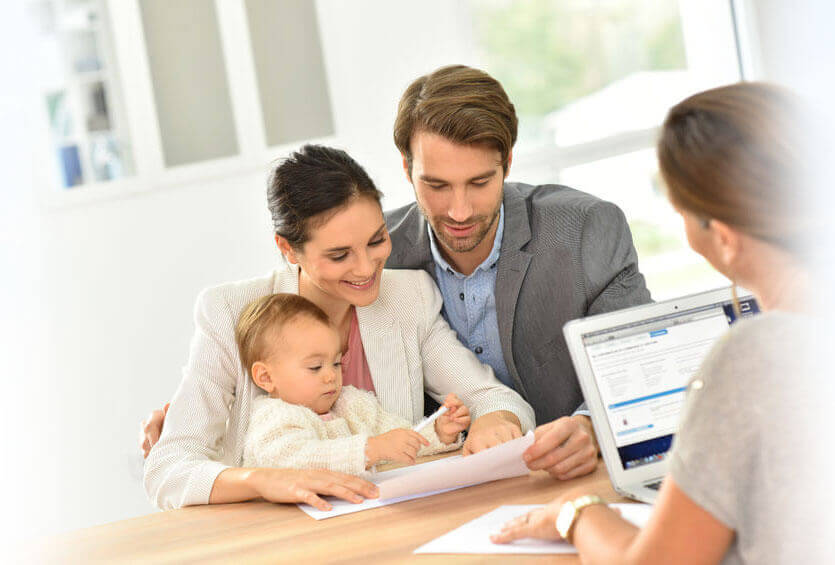 We offer a comprehensive set of Affordable Care Act ("Obamacare") plans
to individuals and families qualified to buy health (tax- and non-tax subsidized) insurance and dental/vision and/or hearing plans through the Federal marketplace (this is called buying "on-exchange" or "on-marketplace") or directly from insurance carriers (this is referred to as buying "off-exchange or -marketplace"). Our Affordable Care Act policies comply with the Affordable Care Act and contain all of the "essential health benefits" required by that law.
The dental/vision and/or hearing insurance
products are available both on an insured or discount basis
We offer short-term health insurance policies
for those who are looking for more inexpensive coverage and shorter term alternatives.
We offer Medicare Supplement, Medicare Advantage, and Part D Drug plans
to Medicare-eligibles. Our site is compliant with federal, state, and carrier guidelines in selling these policies. See the Medicare-eligibles section of this site for details.
We represent many carriers that offer supplemental benefits
to both individuals and families and Medicare beneficiaries, and the site contains information about hospital indemnity, cancer, critical illness, gap, accident, and international medical insurance offered by many different carriers. This section of the site also contains valuable information and tools about lowering the cost of prescription medications. Call us if you want more information about or would like to enroll in one of these products.
We also offer Short- and Long-Term Disability products
and can also help you meet the costs of long-term care, nursing home, or short-term (recovery) care needs.
Finally, we have a complete array of Life, Final Expense, and Annuity products
and offer pre-need services in Florida, as we have both life insurance and pre-need licenses in that state.
You pay nothing for our services:
we're paid directly from the carriers we represent, Premiums are NEVER EVER marked up to include paying us for our services: you pay the same whether you order directly from the carrier or the marketplace on your own or directly through us or from our site.
We ONLY offer alternatives that are suitable for you and for which we feel meet YOUR needs.
When or if we feel a product or service is not appropriate for you from either a cost or benefit point of view we will tell you so.
We're fully compliant with privacy and security guidelines, have signed all required privacy and security agreements, have developed a privacy and security policy, and take extraordinary steps to safeguard your protected health and personal information.
In short, we're experts in all aspects of health and life insurance and also have relationships with professionals who can help you with very specialized situations.
More choices
Lower rates!
Calculate your health Insurance cost!
Get Rates & Plans
Or call today!
877-734-3884 (TTY 711)