Newsletter
Life Newsletter November 2022
FIVE BENEFITS OF LIFE INSURANCE FOR RETIREES




LONG-TERM CARE INSURANCE 101



JUANITA FLECHSING: THE LIVING BENEFITS OF LIFE INSURANCE

The first article of this month's newsletter contains an article that explains the five benefits of life insurance for retirees.




The second article is a primer on long-term care insurance.




The third article contains a short video that demonstrates the value of having a living benefits rider in a life insurance policy. 
FIVE BENEFITS OF LIFE INSURANCE FOR RETIREES
Many retirees have reached the point of financial security and might not consider life insurance important. Others might feel they don't qualify or can't afford the premiums. There's also a misconception that life insurance is only for people with young families, dependents or those with significant debts.
While some people may certainly be more likely to see the need for life insurance than others, there are still many benefits of life insurance for retirees.
What are the benefits of life insurance for retirees?
Everyone's financial situation is different, but life insurance has several valuable features that can benefit retirees. It's important to remember that life insurance isn't for you, the insured, it's for your beneficiaries. Those handling your estate after you pass away may have to pay for funeral expenses, debts and taxes. Your partner or children could find themselves without enough income to cover those costs, especially if they depend on you financially.
Cover final expenses
Funerals, or celebrations of life, can be expensive. Costs will vary depending on the services provided, but the average cost of a funeral in the United States last year was almost $8,000.
Going through a funeral and burial of a family member or close friend is difficult enough without worrying about how you're going to pay for it all. Having life insurance to cover those expenses can relieve the financial burden on your loved ones and allow them space to grieve. 
Pay off outstanding debt
Approximately 20% of retirees still carry a mortgage, and about 67% carry credit card debt into retirement. Some may sell their home, downsize and use the remaining funds to supplement their other sources of income; others might get a reverse mortgage or home equity line of credit on their home.
Viewing life insurance as a financial tool is a great way to help lower your stress and help you feel more prepared going into retirement and your future. If you pass away, any debt you have will still need to be paid. However, proceeds from a life insurance policy could help your loved ones pay any outstanding debts or bills you may have had.
Provide financial support
If you have a partner, they may not get the same pension income you received before you passed away. Some pensions provide a reduced percentage for a surviving partner, and some only provide pension funds for a specified time. If you pass away, it could result in a reduction in your partner's income. You may also have dependent children or others in your life who need financial support. Life insurance can provide a source of income replacement for those dependent on you and help them maintain their lifestyle.
Support a charitable cause
If giving back and contributing to something larger than yourself is important to you, life insurance can be a great way to do that. Many people are passionate about a cause or charity. Did you know that life insurance proceeds can provide a generous donation to an organization of your choosing? You can also use the death benefit to create an ongoing legacy, such as a scholarship. 
Provide a tax-free benefit
Life insurance proceeds are typically tax-free. Other parts of your estate may be subject to taxes, reducing the amount of money available for your beneficiaries. A life insurance policy can help cover the taxes owed, so your beneficiaries receive their entire inheritance.
Deciding if you need life insurance
When considering life insurance, there are two main things to review: how much you need and what it will cost. Using a life insurance calculator can help you determine the amount of life insurance coverage that's right for your family. Once you have completed the calculator, you should compare life insurance policies to ensure you get what best suits your needs. A qualified insurance professional can help you get started.
Peace of mind is among the many benefits a life insurance policy can offer retirees. Insurance proceeds can provide ongoing income to your beneficiaries, cover funeral expenses, pay debts and help you leave a legacy. A life insurance policy can be a great way to ensure your loved ones are taken care of when you pass away.
LONG-TERM CARE INSURANCE 101
Did you know that neither your health insurance nor Medicare would pay for extended long-term care services in the event that you needed them in the future? If you develop a chronic illness or become disabled and can no longer care for yourself for an extended period of time, you'll need long-term care services. Here are some answers to common questions about long-term care insurance to help you figure out if it's right for you.
JUANITA FLECHSING: THE LIVING BENEFITS OF LIFE INSURANCE
View this short video that shows the value of having living benefits of life insurance:



Paul has over forty years of benefits experience and has been Director of Employee Benefits for large companies, as well as a benefits consultant with major consulting firms. He understands the life and health insurance needs of individuals and families of all ages. He also has considerable experience in selling life and health insurance to employer groups.




He guides you through the steps of getting insurance and is available to help you both BEFORE and AFTER you've made your purchase decision.
2023 Schedule
Affordable Care Act Open Enrollment
Affordable Care Act open enrollment began November 1, 2022 and ends January 15, 2023 on the Federal Facilitated Marketplace (https://www.healthcare.gov).
You do NOT need a Qualifying Life Event if you buy a 2023 plan during Open Enrollment.
Call us at 561-734-3884 or 877-734-3884 to determine
what kind of plan you may be eligible for.
2023 Schedule
Medicare Annual Enrollment Period
The Medicare Annual Enrollment Period runs from October 15 through December 7, 2022 for a January 1, 2023 effective date.
Otherwise, you're eligible to enroll if you're first becoming eligible for Medicare or are eligible for another type of enrollment period. Enrollment rules differ between Medicare Supplement plans and Medicare Advantage, Medicare Advantage Prescription Drug, and stand-alone Prescription Drug Plans.
Call us at 561-734-3884 (TTY: 711) or 877-734-3884 (TTY: 711) for details.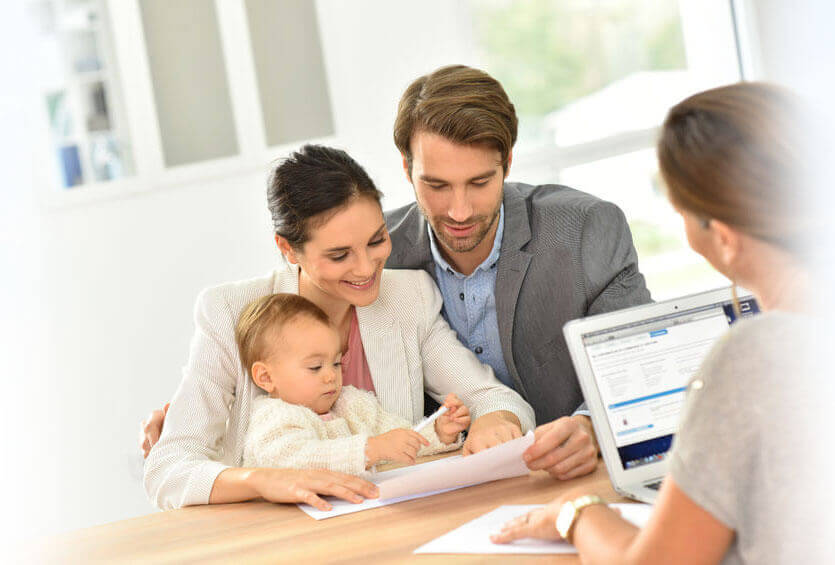 We offer a comprehensive set of Affordable Care Act ("Obamacare") plans
to individuals and families qualified to buy health (tax- and non-tax subsidized) insurance and dental/vision and/or hearing plans through the Federal marketplace (this is called buying "on-exchange" or "on-marketplace") or directly from insurance carriers (this is referred to as buying "off-exchange or -marketplace"). Our Affordable Care Act policies comply with the Affordable Care Act and contain all of the "essential health benefits" required by that law.
The dental/vision and/or hearing insurance
products are available both on an insured or discount basis
We offer short-term health insurance policies
for those who are looking for more inexpensive coverage and shorter term alternatives.
We offer Medicare Supplement, Medicare Advantage, and Part D Drug plans
to Medicare beneficiaries. Our site is compliant with federal, state, and carrier guidelines in selling these policies. See the Medicare section of this site for details.
We represent many carriers that offer supplemental benefits
to both individuals and families and Medicare beneficiaries, and the site contains information about hospital indemnity, cancer, critical illness, gap, accident, and international medical insurance offered by many different carriers. This section of the site also contains valuable information and tools about lowering the cost of prescription medications. Call us if you want more information about or would like to enroll in one of these products.
We also offer Short- and Long-Term Disability products
and can also help you meet the costs of long-term care, nursing home, or short-term (recovery) care needs.
Finally, we have a complete array of Life, Final Expense, and Annuity products
and offer pre-need services in Florida, as we have both life insurance and pre-need licenses in that state.
You pay nothing for our services:
we're paid directly from the carriers we represent, Premiums are NEVER EVER marked up to include paying us for our services: you pay the same whether you order directly from the carrier or the marketplace on your own or directly through us or from our site.
We ONLY offer alternatives that are suitable for you and for which we feel meet YOUR needs.
When or if we feel a product or service is not appropriate for you from either a cost or benefit point of view we will tell you so.
We're fully compliant with privacy and security guidelines, have signed all required privacy and security agreements, have developed a privacy and security policy, and take extraordinary steps to safeguard your protected health and personal information.
In short, we're experts in all aspects of health and life insurance and also have relationships with professionals who can help you with very specialized situations.
More choices
Lower rates!
Calculate your health Insurance cost!
Get Rates & Plans
Or call today!
877-734-3884