Newsletter
Life Newsletter October 2022
REAL LIFE STORY: "IT'S LIKE TERESA IS STILL WATCHING OVER US AND TAKING CARE OF US."




HOW MUCH MONEY DO YOU NEED TO RETIRE? WHY ADVISERS SAY THERE'S NO MAGIC NUMBER




HUMAN LIFE VALUE CALCULATOR




The life story about Theresa continues our practice of publishing videos of real life stories that appear in Life Happens.




The second article contains an article explaining there's no magic number in determining how much money you need to retire.




The third article contains a human life calculator that helps you assess the financial loss your family would incur if you were to die today. It provides only a rough estimate of your human life value, which can factor into how much life insurance you need.
REAL LIFE STORY: "IT'S LIKE TERESA IS STILL WATCHING OVER US AND TAKING CARE OF US."
As a building contractor, Nicolas Virgen saw the rationale for getting life insurance for himself. But it was their insurance professionals who showed the couple how important it was to also insure Teresa, a stay-at-home mom. Tragically, a hit-and-run driver slammed into the family's truck while they were driving home one evening, and Teresa did not survive the accident. Nicolas is certain they would have lost their home without Teresa's life insurance.
HOW MUCH MONEY DO YOU NEED TO RETIRE? WHY ADVISERS SAY THERE'S NO MAGIC NUMBER
The following article was written by Alyssa Place and appeared in the September 19 edition of Employee Benefit News.
Individuals may be looking for a magic formula for the perfect time to retire, but they'll be hard-pressed to find it. 
"People think about retirement and they say, I want to retire at 65, or I want to make a million dollars, but they have no idea how much money they need to make," says Denny Artache, president and CEO of financial advisory Artache Financial. "It takes planning and realistic expectations." 
Sixty-nine percent of Americans retire by age 66, according to the Life Insurance and Market Research Association. Fifty-one percent retire between 61 and 65, and 89% have retired by seventy-five. However, more than half of Americans now plan to work longer to save more for retirement, and 41% say it will "take a miracle" to be financially secure, according to data from the Natixis Global Retirement Index. 
Read the entire article here.
HUMAN LIFE VALUE CALCULATOR
This calculator helps you assess the financial loss your family would incur if you were to die today. It provides only a rough estimate of your human life value, which can factor into how much life insurance you need.
After calculating a typical lifetime income based on your specific circumstances, you'll see a final number that gives you an approximate overview of your net contribution to your family—i.e., your human life value. This should not be considered a comprehensive assessment, as it only takes generalities into account. Still, given the limited information you're providing, we believe it's the best estimate available
Note: there are several screens you must complete to make this calculation. Click Next at the bottom of each screen to proceed. You must make an entry into any field that has the comment "this field is required" in order to proceed.



Paul has over forty years of benefits experience and has been Director of Employee Benefits for large companies, as well as a benefits consultant with major consulting firms. He understands the life and health insurance needs of individuals and families of all ages. He also has considerable experience in selling life and health insurance to employer groups.




He guides you through the steps of getting insurance and is available to help you both BEFORE and AFTER you've made your purchase decision.
2023 Schedule
Affordable Care Act Open Enrollment
Affordable Care Act open enrollment began November 1, 2022 and ends January 15, 2023 on the Federal Facilitated Marketplace (https://www.healthcare.gov).
You do NOT need a Qualifying Life Event if you buy a 2023 plan during Open Enrollment.
Call us at 561-734-3884 or 877-734-3884 to determine
what kind of plan you may be eligible for.
2023 Schedule
Medicare Annual Enrollment Period
The Medicare Annual Enrollment Period runs from October 15 through December 7, 2022 for a January 1, 2023 effective date.
Otherwise, you're eligible to enroll if you're first becoming eligible for Medicare or are eligible for another type of enrollment period. Enrollment rules differ between Medicare Supplement plans and Medicare Advantage, Medicare Advantage Prescription Drug, and stand-alone Prescription Drug Plans.
Call us at 561-734-3884 (TTY: 711) or 877-734-3884 (TTY: 711) for details.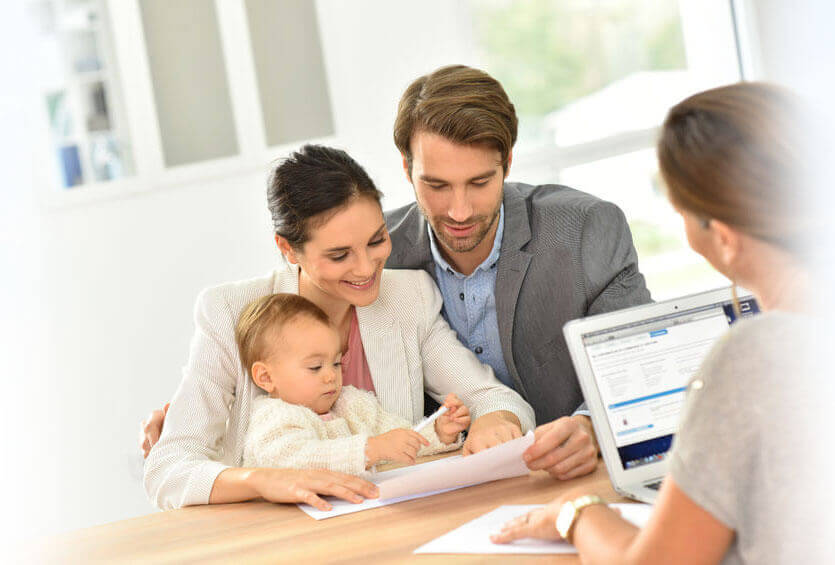 We offer a comprehensive set of Affordable Care Act ("Obamacare") plans
to individuals and families qualified to buy health (tax- and non-tax subsidized) insurance and dental/vision and/or hearing plans through the Federal marketplace (this is called buying "on-exchange" or "on-marketplace") or directly from insurance carriers (this is referred to as buying "off-exchange or -marketplace"). Our Affordable Care Act policies comply with the Affordable Care Act and contain all of the "essential health benefits" required by that law.
The dental/vision and/or hearing insurance
products are available both on an insured or discount basis
We offer short-term health insurance policies
for those who are looking for more inexpensive coverage and shorter term alternatives.
We offer Medicare Supplement, Medicare Advantage, and Part D Drug plans
to Medicare beneficiaries. Our site is compliant with federal, state, and carrier guidelines in selling these policies. See the Medicare section of this site for details.
We represent many carriers that offer supplemental benefits
to both individuals and families and Medicare beneficiaries, and the site contains information about hospital indemnity, cancer, critical illness, gap, accident, and international medical insurance offered by many different carriers. This section of the site also contains valuable information and tools about lowering the cost of prescription medications. Call us if you want more information about or would like to enroll in one of these products.
We also offer Short- and Long-Term Disability products
and can also help you meet the costs of long-term care, nursing home, or short-term (recovery) care needs.
Finally, we have a complete array of Life, Final Expense, and Annuity products
and offer pre-need services in Florida, as we have both life insurance and pre-need licenses in that state.
You pay nothing for our services:
we're paid directly from the carriers we represent, Premiums are NEVER EVER marked up to include paying us for our services: you pay the same whether you order directly from the carrier or the marketplace on your own or directly through us or from our site.
We ONLY offer alternatives that are suitable for you and for which we feel meet YOUR needs.
When or if we feel a product or service is not appropriate for you from either a cost or benefit point of view we will tell you so.
We're fully compliant with privacy and security guidelines, have signed all required privacy and security agreements, have developed a privacy and security policy, and take extraordinary steps to safeguard your protected health and personal information.
In short, we're experts in all aspects of health and life insurance and also have relationships with professionals who can help you with very specialized situations.
More choices
Lower rates!
Calculate your health Insurance cost!
Get Rates & Plans
Or call today!
877-734-3884