Newsletter
Medicare - November 2022
MEDICARE BENEFICIARY INFOGRAPHIC




THE AFFORDABLE CONNECTIVITY PROGRAM




News & Updates For Medicare Beneficiaries

The first article contains an infographic prepared by CMS that includes some interesting information about Medicare beneficiaries.




The second article explains a new Federal Program called the American Connectivity Program (ACP) and how some Medicare beneficiaries are eligible for and can apply for the program to receive reduced fees for internet services.




We've received comments from many Medicare beneficiaries that they haven't received their version of the 2023 Medicare Handbook (The Guide to Medicare). Beneficiaries can click on the picture of the cover page below to access the handbook's contents.



MEDICARE BENEFICIARY INFOGRAPHIC
The following Infographic contains some interesting information about Medicare beneficiaries:
THE AFFORDABLE CONNECTIVITY PROGRAM
The Affordable Connectivity Program is an FCC benefit program that helps ensure that households can afford the broadband they need.
The benefit provides a discount of up to $30 per month toward internet service for eligible households. Eligible households can also receive a one-time discount of up to $100 to purchase a laptop, desktop computer, or tablet from participating providers if they contribute more than $10 and less than $50 toward the purchase price.
The Affordable Connectivity Program is limited to one monthly service discount and one device discount per household.
Who Is Eligible for the Affordable Connectivity Program?
A household is eligible for the Affordable Connectivity Program if the household income is at or below 200% of the Federal Poverty Guidelines, or if a member of the household meets at least one of the criteria below:
 * Received a Federal Pell Grant during the current award year;
 * Meets the eligibility criteria for a participating provider's existing low-income internet program;
 * Participates in one of these assistance programs:
SNAP

Medicaid

Housing Choice Voucher (HCV) Program (Section 8 Vouchers)

Project-Based Rental Assistance (PBRA)/202/811

Public Housing 

Supplemental Security Income (SSI)

WIC

Veterans Pension or Survivor Benefits

or 

Lifeline

;
Two Steps to Enroll
Go to 

AffordableConnectivity.gov

 to submit an application or print out a mail-in application.

Contact your preferred participating provider to select a plan and have the discount applied to your bill.
Some providers may have an alternative application that they will ask you to complete.
Eligible households must both apply for the program and contact a participating provider to select a service plan.
How Does the ACP Protect Consumers?
FCC rules protect Affordable Connectivity Program recipients by:

 Empowering consumers to choose the service plan that best meets their needs (including a plan they may already be on);

Ensuring consumers have access to supported broadband services regardless of their credit status;

Prohibiting providers from excluding consumers with past due balances or prior debt from enrolling in the program;

Preventing consumers from being forced into more expensive or lower quality plans in order to receive the ACP;

Ensuring that consumers are not liable for early termination fees;

Reducing the potential for bill shock or other financial harms;

Allowing ACP recipients to switch providers or broadband service offerings; and

Providing 

a dedicated FCC process for ACP complaints

.
Get More Consumer Information
Check out the Affordable Connectivity Program Consumer FAQ for more information about the benefit.
Which Internet Service Providers Are Participating in the Affordable Connectivity Program?
Various internet providers, including those offering landline and wireless internet service, are participating in the Affordable Connectivity Program. Find internet service providers offering the benefit in your state or territory. 
Many of my clients have commented to me they have not received their copy of the 2003 Guide To Medicare.
Please click on the cover page below to access the 2003 Guide.
About Paul Cholak
Paul is a licensed, independent health and life insurance agent and has over forty years of benefits experience and specializes in helping Medicare beneficiaries obtain health insurance. However, he offers a complete array of life and health insurance products to individuals of all ages.
He guides Medicare beneficiaries through the steps of getting insurance and is available to help clients both BEFORE and AFTER they've made their purchase decision.
Disclaimer for Part C and D plans: "We do not offer every plan available in your area.  Any information we provide is limited to those plans we do offer in your area.  Please contact Medicare.gov or 1-800-MEDICARE (TTY: 1-877-2048) to get information on all your options."
Contact Us
Local: 561-734-3884 (TTY: 711)
Toll-free: 877-734-3884 (TTY:711)
2023 Schedule
Affordable Care Act Open Enrollment
Affordable Care Act open enrollment began November 1, 2022 and ends January 15, 2023 on the Federal Facilitated Marketplace (https://www.healthcare.gov).
You do NOT need a Qualifying Life Event if you buy a 2023 plan during Open Enrollment.
Call us at 561-734-3884 or 877-734-3884 to determine
what kind of plan you may be eligible for.
2023 Schedule
Medicare Annual Enrollment Period
The Medicare Annual Enrollment Period runs from October 15 through December 7, 2022 for a January 1, 2023 effective date.
Otherwise, you're eligible to enroll if you're first becoming eligible for Medicare or are eligible for another type of enrollment period. Enrollment rules differ between Medicare Supplement plans and Medicare Advantage, Medicare Advantage Prescription Drug, and stand-alone Prescription Drug Plans.
Call us at 561-734-3884 (TTY: 711) or 877-734-3884 (TTY: 711) for details.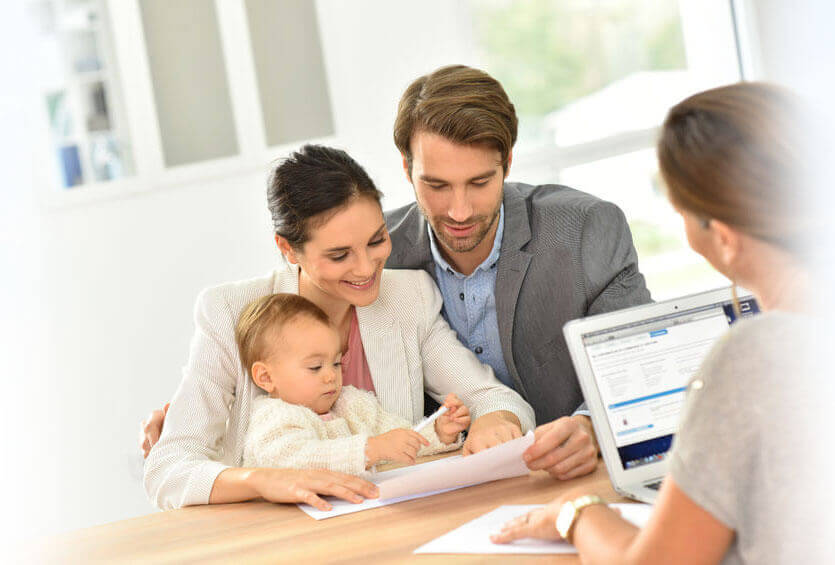 We offer a comprehensive set of Affordable Care Act ("Obamacare") plans
to individuals and families qualified to buy health (tax- and non-tax subsidized) insurance and dental/vision and/or hearing plans through the Federal marketplace (this is called buying "on-exchange" or "on-marketplace") or directly from insurance carriers (this is referred to as buying "off-exchange or -marketplace"). Our Affordable Care Act policies comply with the Affordable Care Act and contain all of the "essential health benefits" required by that law.
The dental/vision and/or hearing insurance
products are available both on an insured or discount basis
We offer short-term health insurance policies
for those who are looking for more inexpensive coverage and shorter term alternatives.
We offer Medicare Supplement, Medicare Advantage, and Part D Drug plans
to Medicare beneficiaries. Our site is compliant with federal, state, and carrier guidelines in selling these policies. See the Medicare section of this site for details.
We represent many carriers that offer supplemental benefits
to both individuals and families and Medicare beneficiaries, and the site contains information about hospital indemnity, cancer, critical illness, gap, accident, and international medical insurance offered by many different carriers. This section of the site also contains valuable information and tools about lowering the cost of prescription medications. Call us if you want more information about or would like to enroll in one of these products.
We also offer Short- and Long-Term Disability products
and can also help you meet the costs of long-term care, nursing home, or short-term (recovery) care needs.
Finally, we have a complete array of Life, Final Expense, and Annuity products
and offer pre-need services in Florida, as we have both life insurance and pre-need licenses in that state.
You pay nothing for our services:
we're paid directly from the carriers we represent, Premiums are NEVER EVER marked up to include paying us for our services: you pay the same whether you order directly from the carrier or the marketplace on your own or directly through us or from our site.
We ONLY offer alternatives that are suitable for you and for which we feel meet YOUR needs.
When or if we feel a product or service is not appropriate for you from either a cost or benefit point of view we will tell you so.
We're fully compliant with privacy and security guidelines, have signed all required privacy and security agreements, have developed a privacy and security policy, and take extraordinary steps to safeguard your protected health and personal information.
In short, we're experts in all aspects of health and life insurance and also have relationships with professionals who can help you with very specialized situations.
More choices
Lower rates!
Calculate your health Insurance cost!
Get Rates & Plans
Or call today!
877-734-3884