Newsletter
Medicare - December 2022
ANNUAL ENROLLMENT PERIOD ENDS DECEMBER 7




ELEVEN BIGGEST MEDICARE CHANGES FOR 2023



ELEVEN LEGITIMATE WAYS TO EARN EXTRA CASH TO PAY YOUR MEDICAL BILLS

News & Updates For Medicare Beneficiaries

The Medicare Annual Enrollment Period ends December 7.  It's advisable not to wait until the very last minute to make the application.




The second article details eleven significant changes that will be coming to Medicare as of 2023.




The third article contains a listing of eleven legitimate ways you can earn extra cash to pay for your medical bills that are not covered by your plan.
ANNUAL ENROLLMENT PERIOD ENDS DECEMBER 7
The Annual Enrollment Period that permits individuals to enroll in or change plans began October 15 and ends December 7. Applications for those individuals who want to enroll in or change Medicare Advantage, Medicare Advantage Prescription Drug, or Stand-Alone Prescription Drug Plans must be completed by December 7. Those who do not meet this requirement will be permitted to enroll in or change plans ONLY if they qualify for another type of enrollment, such as a special enrollment period (examples are moving between different jurisdictions, becoming eligible for or losing Medicaid, becoming eligible for or losing extra help, and moving in or out of institutional care).
Don't wait until the last second to secure your coverage. Make sure you can access Medicare benefits by completing your open enrollment soon.
ELEVEN BIGGEST MEDICARE CHANGES FOR 2023
This article that appeared in FinanceBuzz details eleven significant Medicare changes for 2023 you need to know:
1. Lower Premiums — the standard Part B premium will decrease from $170.10 to $164.90.
2. A Lower Deductible For Medicare Part B — the deductible for Part B of Medicare will decrease from $233 to $226.
3. A $35 Cap On Monthly Insulin Expenses — covered insulin expenses will be capped at $35. (Note: the cap on insulin expenses provided through Part B of Medicare will begin July 1.)
4. Earlier Start Dates For Medicare Coverage—Before 2023 those who delayed signing up for Medicare after their 65th birth month (but no later than 3 months after that month) could experience delays in the start of their Medicare benefits. Beginning January 1, 2023 those who sign up within their initial coverage election period (three months before, the month of, or three months after their 65th birthday month will have coverage begin the first of the month they turn 65 (if they signed up before the 65th birthday month) or the first of the following month. 
Those who failed to sign up during the initial coverage election period had to wait to sign up for coverage during the general election period (January 1 through March 31), and coverage started July 1. Starting in 2023, those who sign up during the general election period will have coverage begin the first of the following month.
5. Changes To Income-Related Premium Adjustments For Medicare Part B — While most Americans pay a standard monthly premium (the new rate is $164.90), about 7% of all Medicare Part B beneficiaries have higher income levels that require them to pay higher Medicare premiums. For 2022, individuals who made more than $91,000 a year ($182,000 jointly) in 2020 were considered high earners and paid a higher Medicare Part B premium. However, for 2023, the income requirement for a premium adjustment has been raised to more than $97,000 for an individual or more than $194,000 for a couple in 2021. (Note: IRMAA calculations are made on earnings from the second previous year or the latest tax return if no return is available from the second previous year.) 
6. Changes To Inpatient Hospital Deductibles And Coinsurance Amounts With Medicare Part A (Hospital) — The deductible for Part A hospital expenses has been increased from $1,556 to $1,600. Coinsurance payments that begin after the first 60 days of a hospital stay will increase from $389 to $400 for the next 30 days. The cost of coverage for the 60 "lifetime reserve" days—which start after you've exhausted 90 days in a benefit period—rises to $800 a day, up from $778.  
Note: the changes outlined in paragraphs 2, 5, and 6 will not apply to Medicare Advantage beneficiaries, as their coinsurance and copays are determined by the provisions of their Medicare Advantage plan and NOT by Original Medicae..
7. Additional Special Enrollment Circumstances — For 2023, some additional circumstances may qualify you for a special enrollment period (e.g., release from incarceration and disasters or national emergencies that impact you) that permit you to enroll outside of the annual enrollment period.
8. $0 Out-Of-Pocket Lung Cancer Screening — if you're between 50 and 77, have smoked at least pack a day for two decades, currently smoke or quit no more than 15 years ago and aren't experiencing typical lung cancer symptoms, Medicare might cover a free lung cancer screening.
9. More Coverage For Post-Kidney Transplant Immunosuppressive Drugs—Medicare previously covered immunosuppressive drugs for a maximum of 36 months. In 2023, if you don't have any other sources of health care beyond Original Medicare, Medicare will continue to cover your immunosuppressive drugs beyond that 36-month limit. You must be signed up for Medicare Part B to get this coverage.
10. Additional Vaccines With No Out-Of-Pocket Costs — Many vaccines such as flu and pneumonia shots are already free. Beginning in 2023, all shots listed in Part D drug coverage formularies (the shingles shot must be included) will be free of charge.
11. Changes To Prescription Drug Coverage Through 2025 — Along with the Medicare changes going into effect in 2023, several important changes will be implemented in Medicare in 2024 and 2025.
Starting in 2024 the catastrophic phase of drug plans will be eliminated, and drug costs will be capped at the amount the individual has paid up to the amount (approximately $3,300)that previously would have qualified him or her for catastrophic drug coverage (where the individual would have paid 5% for high-cost medications). 
Starting in 2025, there will be a $2,000 cap on out-of-pocket costs for prescription drugs contained in a Part D drug plan's formulary. 
In 2024, provisions for qualifying for full extra help (also known as low-income subsidies) will be liberalized. Those who previously would have qualified only for partial subsidies will become eligible for full subsidies.
ELEVEN LEGITIMATE WAYS TO MAKE EXTRA CASH
It's important to remember that in almost all circumstances Medicare (including a Medicare Supplement or Medicare Advantage plan) will not cover 100% of your health care costs in retirement. If you need extra cash to pay your medical bills, read this article from FinanceBuzz.

About Paul Cholak
Paul is a licensed, independent health and life insurance agent and has over forty years of benefits experience and specializes in helping Medicare beneficiaries obtain health insurance. However, he offers a complete array of life and health insurance products to individuals of all ages.
He guides Medicare beneficiaries through the steps of getting insurance and is available to help clients both BEFORE and AFTER they've made their purchase decision.
Disclaimer for Part C and D plans: "We do not offer every plan available in your area.  Any information we provide is limited to those plans we do offer in your area.  Please contact Medicare.gov or 1-800-MEDICARE (TTY: 1-877-2048) to get information on all your options."
Contact Us
Local: 561-734-3884 (TTY: 711)
Toll-free: 877-734-3884 (TTY:711)
2023 Schedule
Affordable Care Act Open Enrollment
Affordable Care Act open enrollment began November 1, 2022 and ends January 15, 2023 on the Federal Facilitated Marketplace (https://www.healthcare.gov).
You do NOT need a Qualifying Life Event if you buy a 2023 plan during Open Enrollment.
Call us at 561-734-3884 or 877-734-3884 to determine
what kind of plan you may be eligible for.
2023 Schedule
Medicare Annual Enrollment Period
The Medicare Annual Enrollment Period runs from October 15 through December 7, 2022 for a January 1, 2023 effective date.
Otherwise, you're eligible to enroll if you're first becoming eligible for Medicare or are eligible for another type of enrollment period. Enrollment rules differ between Medicare Supplement plans and Medicare Advantage, Medicare Advantage Prescription Drug, and stand-alone Prescription Drug Plans.
Call us at 561-734-3884 (TTY: 711) or 877-734-3884 (TTY: 711) for details.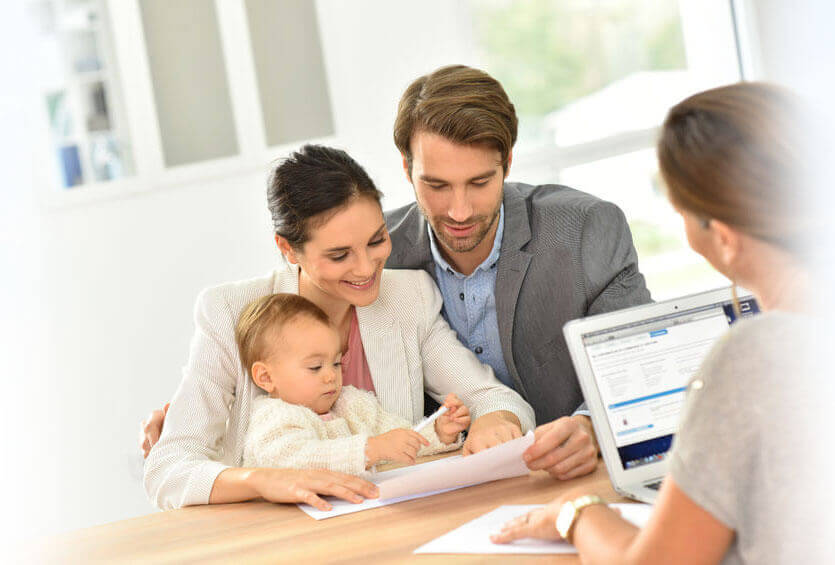 We offer a comprehensive set of Affordable Care Act ("Obamacare") plans
to individuals and families qualified to buy health (tax- and non-tax subsidized) insurance and dental/vision and/or hearing plans through the Federal marketplace (this is called buying "on-exchange" or "on-marketplace") or directly from insurance carriers (this is referred to as buying "off-exchange or -marketplace"). Our Affordable Care Act policies comply with the Affordable Care Act and contain all of the "essential health benefits" required by that law.
The dental/vision and/or hearing insurance
products are available both on an insured or discount basis
We offer short-term health insurance policies
for those who are looking for more inexpensive coverage and shorter term alternatives.
We offer Medicare Supplement, Medicare Advantage, and Part D Drug plans
to Medicare beneficiaries. Our site is compliant with federal, state, and carrier guidelines in selling these policies. See the Medicare section of this site for details.
We represent many carriers that offer supplemental benefits
to both individuals and families and Medicare beneficiaries, and the site contains information about hospital indemnity, cancer, critical illness, gap, accident, and international medical insurance offered by many different carriers. This section of the site also contains valuable information and tools about lowering the cost of prescription medications. Call us if you want more information about or would like to enroll in one of these products.
We also offer Short- and Long-Term Disability products
and can also help you meet the costs of long-term care, nursing home, or short-term (recovery) care needs.
Finally, we have a complete array of Life, Final Expense, and Annuity products
and offer pre-need services in Florida, as we have both life insurance and pre-need licenses in that state.
You pay nothing for our services:
we're paid directly from the carriers we represent, Premiums are NEVER EVER marked up to include paying us for our services: you pay the same whether you order directly from the carrier or the marketplace on your own or directly through us or from our site.
We ONLY offer alternatives that are suitable for you and for which we feel meet YOUR needs.
When or if we feel a product or service is not appropriate for you from either a cost or benefit point of view we will tell you so.
We're fully compliant with privacy and security guidelines, have signed all required privacy and security agreements, have developed a privacy and security policy, and take extraordinary steps to safeguard your protected health and personal information.
In short, we're experts in all aspects of health and life insurance and also have relationships with professionals who can help you with very specialized situations.
More choices
Lower rates!
Calculate your health Insurance cost!
Get Rates & Plans
Or call today!
877-734-3884